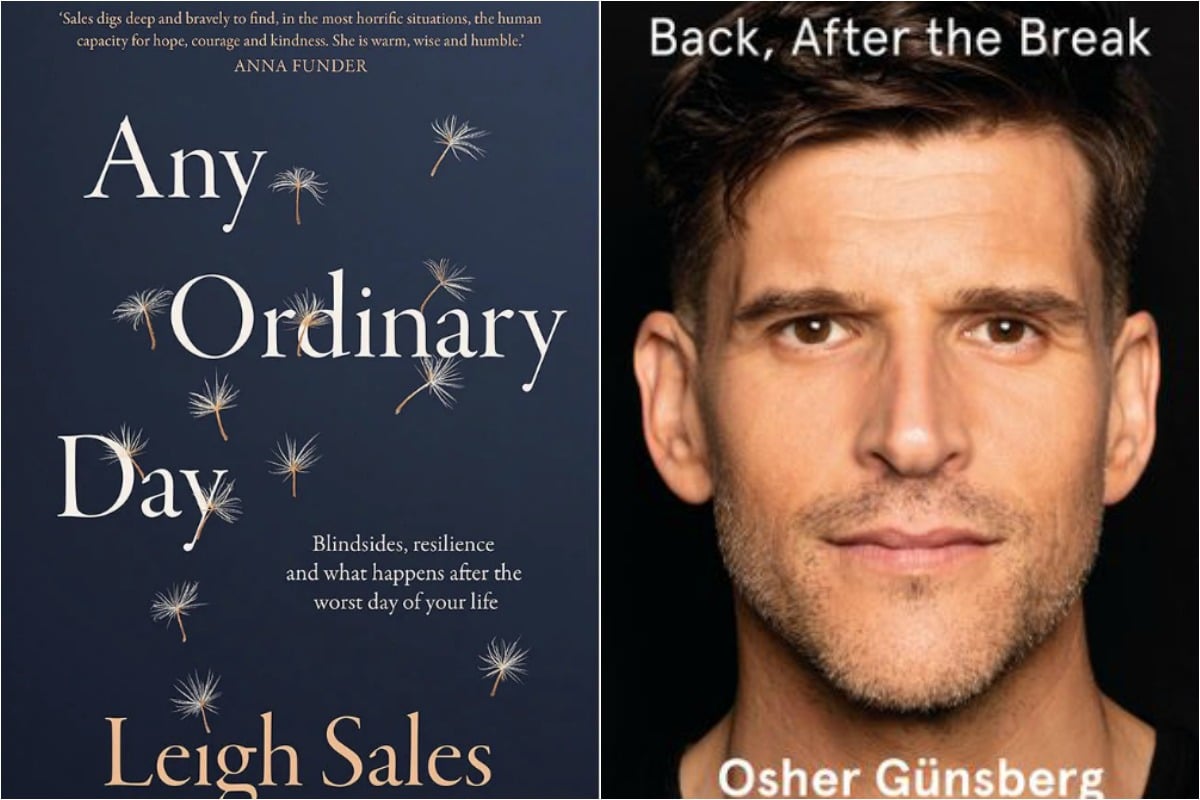 Be it the inspiration or invaluable information you gain, a good non-fiction book can be just as transformative as a fictional narrative.
The amazing array of literature published in 2018 is one of the better things to come out of the year and as we approach the holiday season, we have you covered on the recommendations you need to know about – because we all know books can be one of our best companions in life.
Whether it's for yourself or as a gift this Christmas, these books have been read and adored and come to you recommended by Mamamia staff and readers.
Here are just some of the non-fiction books, published this year, that women have been loving.
Any Ordinary Day, Leigh Sales
Leigh Sales, host of ABC's flagship news and current affairs show 7:30, has amazed readers with her new book, which takes an in-depth look at how ordinary people deal with unexpected and unthinkable trauma in their lives.
After Sales herself dealt with a string of bad news in her personal life, the journalist started to investigate how other people have managed devastation in their own lives, and along the way reflects on her own challenges.
With a rating of 4.5 on Good Reads, appraised by nearly a thousand readers on the site, this book deals with some of the more important personal issues in life and reminds us all that we don't know what is around the corner.
Becoming, Michelle Obama
 

View this post on Instagram

 

In its first seven days on bookshelves, the former First Lady's autobiographical memoir sold more than 1.4 million copies in the US and Canada alone.
Released earlier this month, the book has swiftly become a favourite for women and has – by all accounts – lived up to its hype.
From the gorgeous story of her falling in love at work with the future President of the United States, to attending Donald Trump's 2017 inauguration, little is off limits in this book. It will make you audibly laugh and sob before you even get halfway through, and you will gain even more respect for Michelle Obama than you thought possible.