If you are looking for a gift for a mum-to-be you need to avoid those adorable knitted booties – because they will never be worn.
GroupTogether co-founder, Julie Tylman, asked a database of over 20,000 mothers what was on their wish-list after having a baby and booties did not make the list.
No booties, thanks.
"When you're a new mum – especially for the first time – you think you want all of the beautiful baby booties and the muslins and the onesies that you get.  But once you've had the baby you realise within a week – when they've spat up all over them – that maybe that wasn't exactly what you needed," says Tylman.
"You just end up washing them all and the beautiful booties don't get worn. What you want is things you can practically use."
The mother of three said a "really good stroller" was the most popular wish with second-time mums wanting a stroller that could expand, or a double stroller.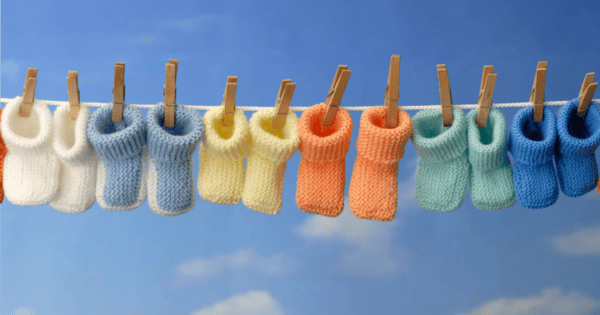 The GroupTogether co-founder told Mamamia what is on the top 10 best baby gift lists for 2017.
Travel Stroller
"A travel stroller ranked at the top of our survey results because it folds down brilliantly and we all know that after swooning over the huge prams the first time around really what we want is light, stylish and fits in the boot of your car, " said Tylman.