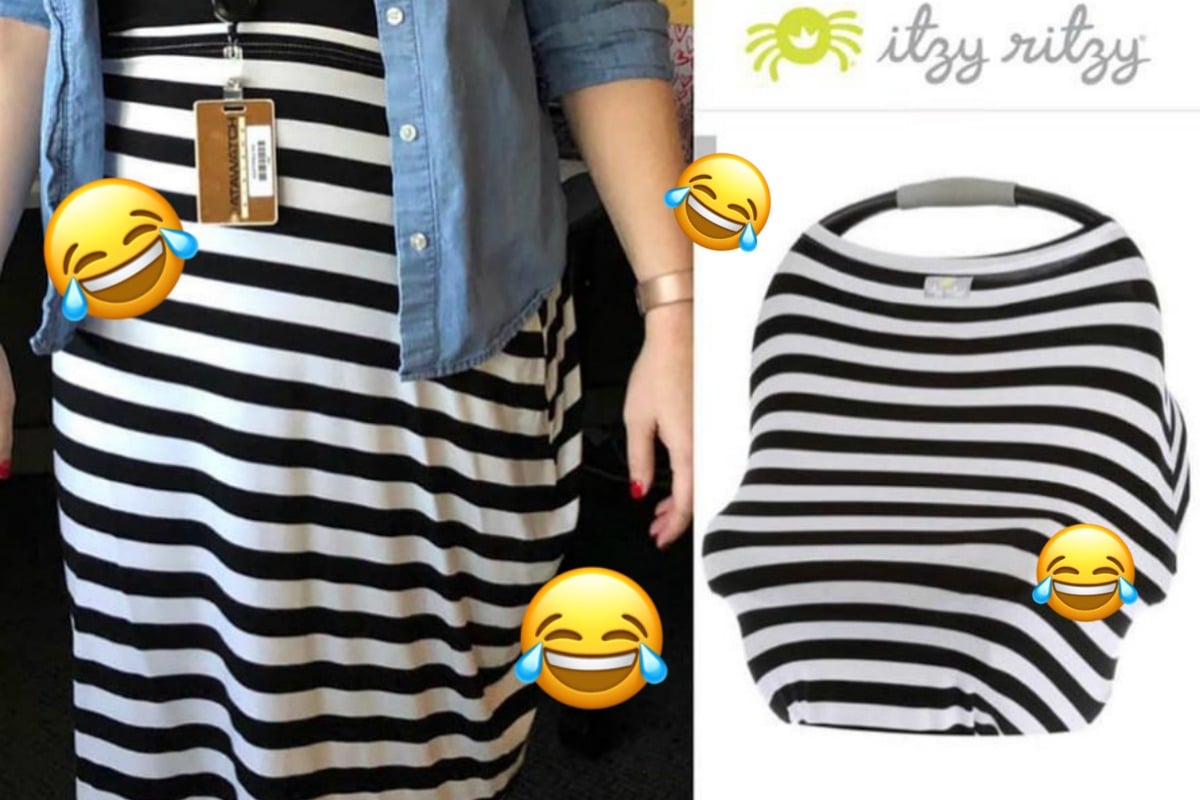 We've probably all made the odd fashion faux pas as a result of rushing frantically out the door, paying little attention to the clothes we've chucked on.
Whether it's realising your skirt is tucked into your undies… that are also inside-out, or finding a stray staticky-sock latched to your tights – it happens to the best of us.
But one woman's oh-so-relatable wardrobe mishap has gone viral, not just because it's downright hilarious, but because she's… actually kinda pulling it off ¯\_(ツ)_/¯.
Mamamia's daily news podcast The Quicky will get you up to speed on what you need to know today….
Mum-to-be Lori Farrell headed to work in a chic striped midi maternity skirt, with a handy bulge on the side(?) for a growing baby bump.
Only, it wasn't a skirt at all. It was actually a… car seat cover.
Naturally, the internet is in stitches, with many new and expectant mothers chiming in to offer their sympathy.
The brand, Itzy Ritzy, finds the whole thing pretty funny too, sharing Lori's post to their Instagram.