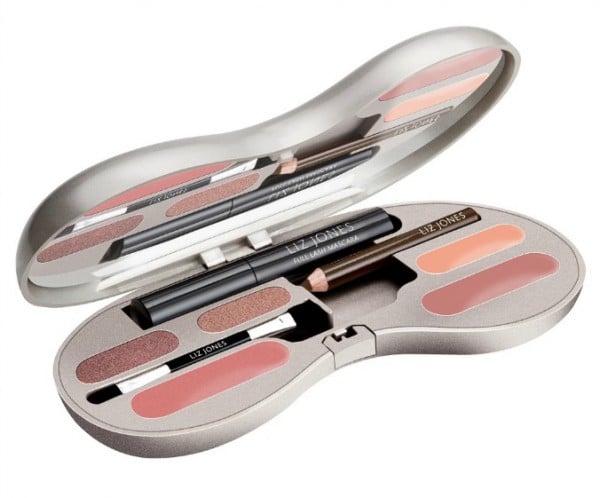 From left to right: Opal card, Rimmel Lasting Finish by Kate Lipstick, in "Kiss of Life", Covergirl Perfect Blend Eyeliner, L'Oreal Super Liner Smokissime and Max Factor Colour Intensifying Balm. Source: Supplied.
I'd love for you to believe that I apply my makeup in front of a mirror ringed with lightbulbs, sitting calmly on a cushioned stool as I use a giant, fluffy powder puff all over my face. In this illusion, I wake up exactly one hour before I leave the house, and manage to eat, exercise, put my hair in hot rollers and do a complete face of makeup, all before 7:30am.
Related: 8 reasons why you don't have to be a "morning person" when it comes to exercise.  
None of this is true, because I'm a real person, and I often apply my makeup just before stepping off the train in the mornings.
So believe me when I say that these six products are lifesavers when it comes to applying makeup on the go. They require minimal muss or fuss, are easy to apply and best of all, will make you look a million bucks.
1. L'Oreal Super Liner Smokissime, $17.95 (released July 2015).
If you hate juggling an eyeshadow compact, mirror and brush, then this is the product for you. It's a chubby, pen-style eyeshadow applicator, with the eyeshadow stored in the pen lid. This means that every time you unscrew the cap, the applicator comes pre-loaded with the eyeshadow.
I love using the Black and Taupe shades to create the fastest, easiest smoky eye this side of Central station. Tip: Tap on the Smokissime eyeshadow, to prevent powder dropping onto your face.
Check out Jacqui Porter's no-fail concealer trick. (Post continues after gallery.)
The under eye concealer that will change your sleep deprived self.
2. Liz Jones Makeup Kits, $94.90.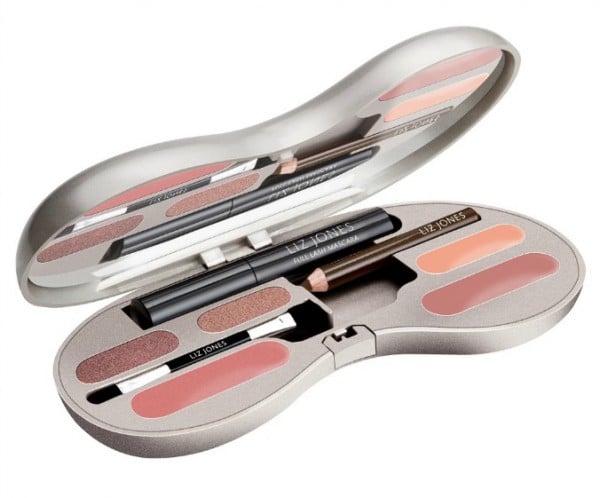 Aussie makeup artist to the stars, Liz Jones, has created her makeup kits for women like me, who chuck their makeup in their bags and apply it on the run. She's made three ultra high quality makeup kits, each designed to paint the perfect face: Bronze Face, Daytime Face and Smokey Eye.