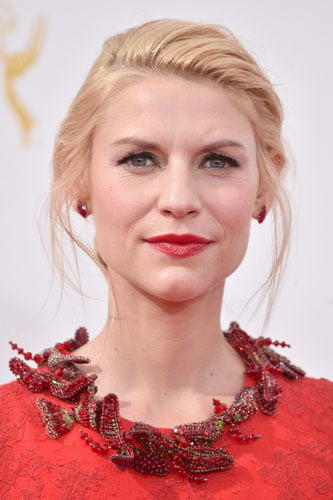 Let's all give a big round of applause to Claire Danes, who took the Emmy Awards as an opportunity to demonstrate the lipstick all blondes need to know about: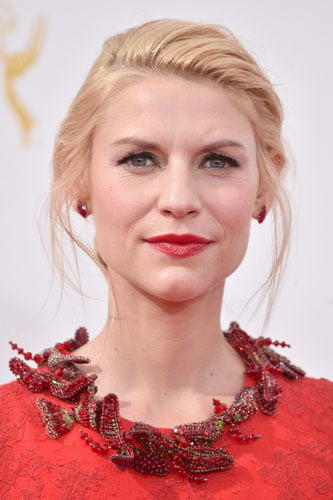 It's a sheer shade of red - still deeply and profoundly red, but with just a bit of translucence to take the edge off. When you've got blonde hair this is important. A lot of natural blondes are also prone to facial redness, which a thicker lipstick can highlight. As Claire demonstrates, when your lips are glazed or stained, rather than painted, less red shows through on the rest of your skin.
Matte red can also look a little bit cartoonish with pale hair. Which is fine if you want to look bold-bordering-on-Rockabilly, but can also be a bit intimidating. A bit... well, January Jones.
Now, some of us - present company included - don't mind looking like a painted porcelain doll. But if that's not your bag, then a tint, gloss or sheer lipstick is your saviour. It'll still brighten your face up but it's a lower commitment, and it means you won't have to balance it by wearing thick foundation, like January has.