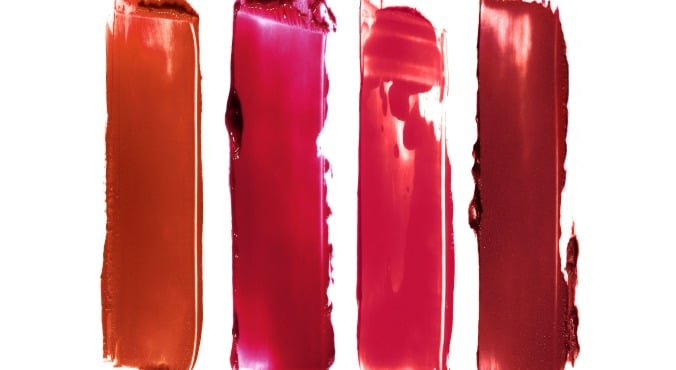 Image: supplied. 
Lip gloss: very Britney Spears circa early '00s, no? Not to mention, well, all of us in high school.
Too sticky, too high-shine, too, well, glossy; we had good reasons to leave our lip glosses behind us. But now? They're back – and they've changed.
Lip gloss 2.0 is more grown up, kinder to your lips, and a little more subtle. I am officially in love, and I'm not the only one — Adele and Mindy Kaling have been sporting it on the red carpet, and it appears every brand under the sun is bringing gloss back in big new ways.
While I still can't accept that three-quarter jeans will ever be considered 'fashionable' again, I am on board with the 2016 version of lip gloss. It's Juicy Tubes all grown up.
Here are five of my favourite subtle, dewy, delicious lip glosses.
Watch: The vintage lipstick shades that have stood the test of time. (Post continues after video.)
Estee Lauder: Pure Colour Envy
This lip gloss is magnificent. It applies so smoothly, and leaves your lips with a dewy, soft shine, sans stickiness.
It is also very hydrating, and lasts for years. Well, hours — but in lip gloss time that is years. It's very clever, really, and I am now a devoted fan.
You can also get each shade in shine or shimmer, depending on what you like. The one I'm wearing here is a shine in the colour 'Heart Breaker' (which is ironic, really, as it has stolen my heart).
Estee Lauder Pure Colour Envy is available right here, and will cost you $45.