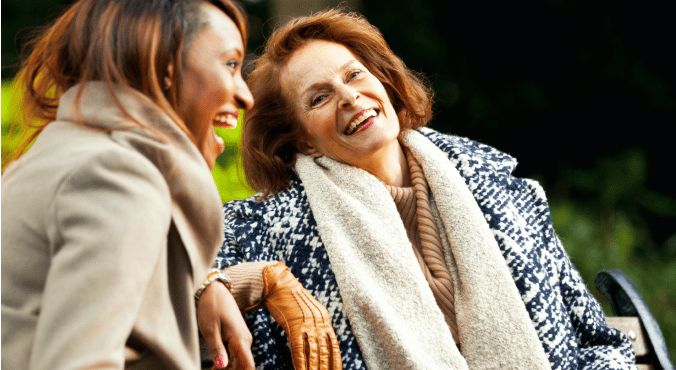 Image: iStock. 
A song you heard at the exact right moment. A book that offered advice you didn't know you were looking for until your eyes scanned over the page. A conversation that changed your way of thinking.
It's funny how you can hear the right thing at exactly the right time and it can stick with you forever. Not only that, but it can change your life.
Here are 10 people on the life-changing advice they have received throughout their lives, and trust us when we say, these are pretty darn incredible. Fashion journalist Paula Joye shares what she lives by. (Post continues after video.) 
1. "[Your] feelings are not always what's important"
"My mum was dying. A friend told me 'you have your whole life to freak out about this — don't do it in front of her.' It really helped me to understand that my feelings are not always what's important. It is possible to delay a freak out, and that skill has served me innumerable times." — DiffidentDissident
2. "Be afraid! And then do it anyway!"
"I was 13 years old, trying to teach my six-year-old sister how to dive into a swimming pool from the side of the pool. It was taking quite a while as my sister was really nervous about it. We were at a big, public pool, and nearby there was a woman, about 75 years old, slowly swimming laps.
Occasionally she would stop and watch us. Finally she swam over to us just when I was really putting the pressure on, trying to get my sister to try the dive, and my sister was shouting, 'But I'm afraid!! I'm so afraid!!' The old woman looked at my sister, raised her fist defiantly in the air and said, 'So be afraid! And then do it anyway!' That was 35 years ago and I have never forgotten it. It was a revelation — it's not about being unafraid. It's about being afraid and doing it anyway." — oubird12500 (Post continues after gallery.)
Positive, inspirational celebrity quotes.