With the HBO adaption of Liane Moriarty's Big Little Lies dubbed "the most powerful television you will watch all year", "a vision of female solidarity" and a "queasy, gorgeous show", much has been made of the Aussie author's penchant for storytelling and creating complex characters.
Now the series is over, you might be desperate to fill the void with more stories of female friendship and nuanced relationships.
Well, there's good news: Moriarty has a wealth of work behind her that's on par, if not better than, Big Little Lies. 
Listen to Mia Freedman, Laura Brodnik and Jackie Lunn talk all things Big Little Lies here. Post continues after audio.

These are my top three (because apparently my opinion counts, according to… me):
The Husband's Secret
If you've heard of Liane Moriarty, then chances are you've heard of this book. I'll happily admit this recommendation is both predictable and unoriginal, but that's why it needs be here.
The Husband's Secret is a good place for newcomers to start. It was the first of Moriarty's books to reach number one on the New York Times Best Sellers list, and for good reason.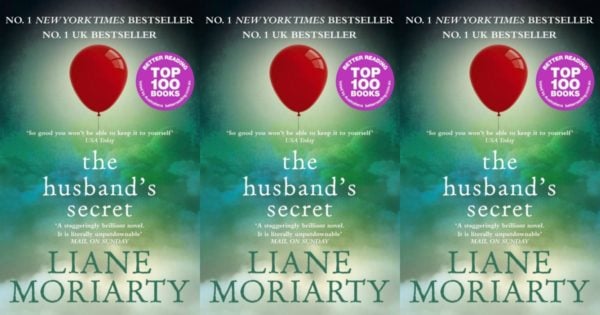 This is the blurb:
How well do you know your husband?
Cecilia Fitzpatrick, devoted mother, successful Tupperware business owner and efficient P&C President, has found a letter from her husband.