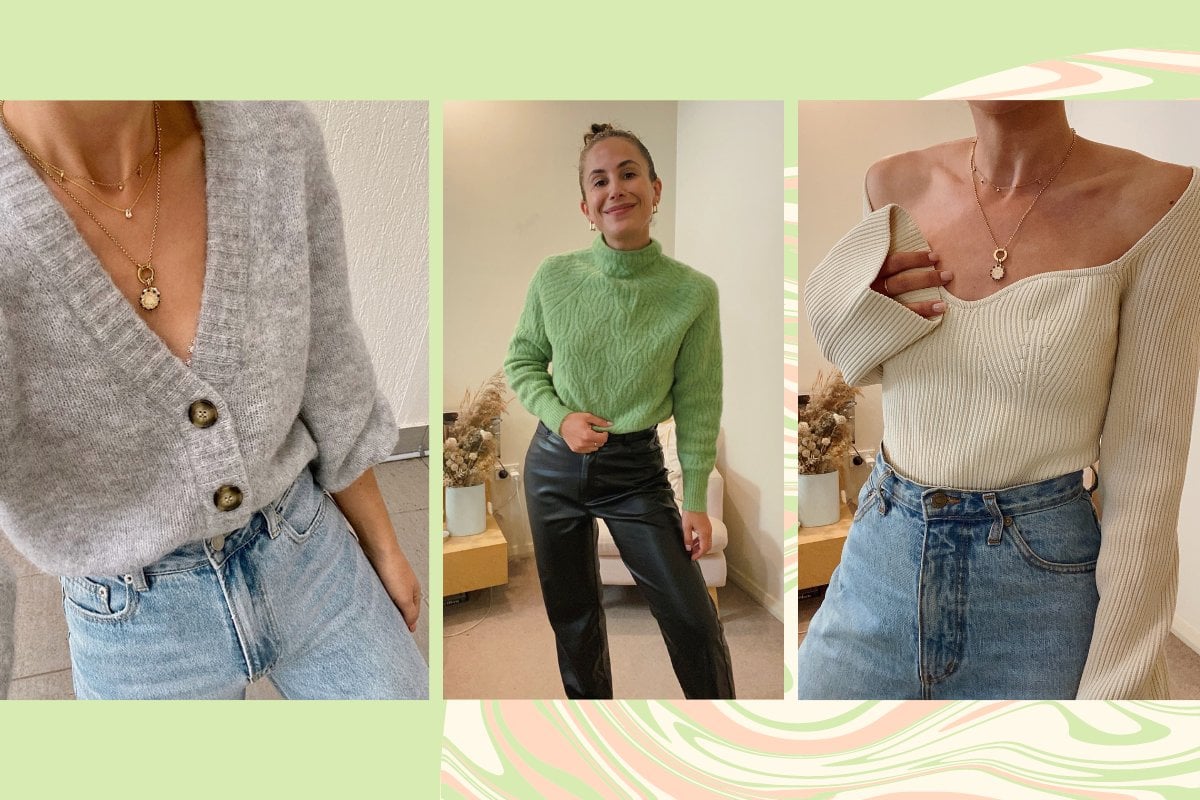 When it comes to winter fashion, there are few categories more crowded than knitwear.
For a country that doesn't wear knits all that much during the year (as opposed to our friends in, say, Sweden), we sure do have a lot of options kicking around at the shopping centre. 
There are oversized bobbly ones and tiny cropped ones. Expensive "investment" ones and very, very cheap ones. Knits your gran would wear, knits you last saw on The Hills circa 2006, and a few that wouldn't look out of place on a golf course.
Where's a lady with a debit card, two feet and a heartbeat to start?
PS. Have you listened to this episode of our fashion podcast yet? It's all about the winter trends we will and won't be getting around. Post continues below.
Allow me to step in and weave (see what I did there?) through the clutter. 
Now that it's properly cold, I've compiled a handy guide to the five knits I'm adding to my wardrobe this season.
1. The Statement Ribbed Knit.
 Are you clocking that neckline? Knits have had an overhaul this winter! They're *sexy* now, don't you know? 
Whether they feature cold shoulders or built-in bra cups and oversized sleeves like this one from H&M, it's the details that make these structured knits stand out. Woven in tighter ribbed fabric, they add a little something special for an evening look when you CBF trying too hard. 
2. The Updated Cardi.
 Not your nanna's cardi, no no.