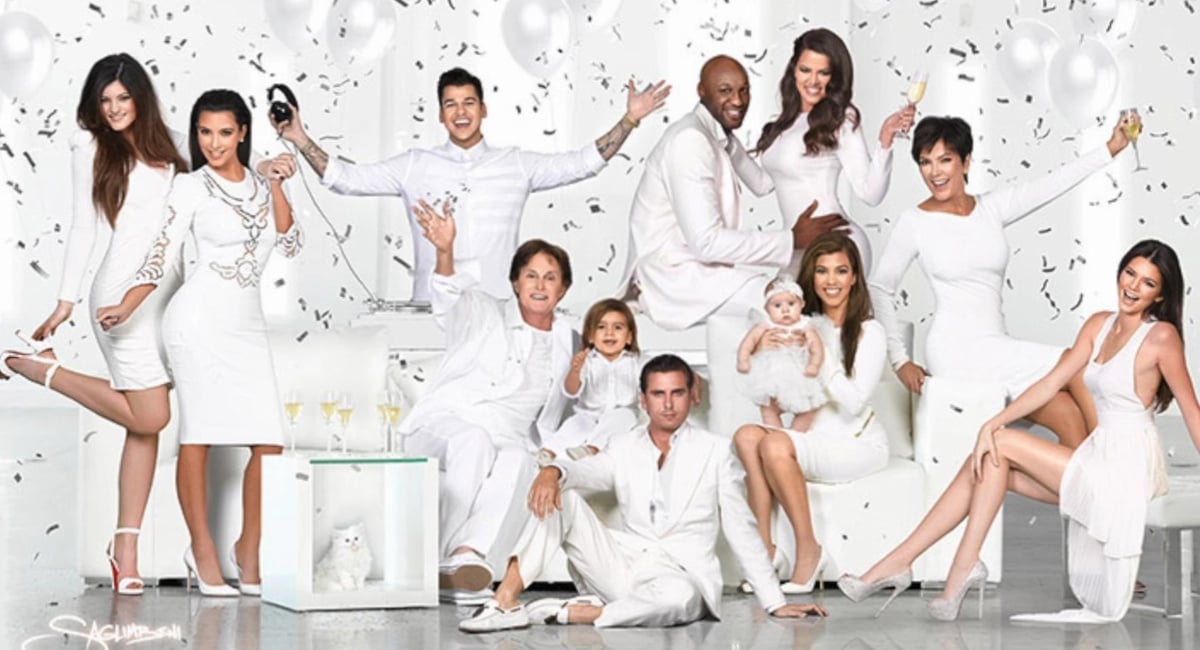 It begins to feel like Christmas when….we receive our annual Kardashian Kristmas Kard!
I mean, who could ever forget the epic holiday shot by David LaChapelle in 2013? The chintzy affair was all neon lights, sequinned gowns, and a vertiable sh*tstorm of controversy that was a highlight of the season.
The kids weren't invited, Bruce was put in a kyrogenic tube, Khloe's dress was so tight it split, and Kim's hair was threatened to be 'spray painted' black.
Remember this?

What about this?