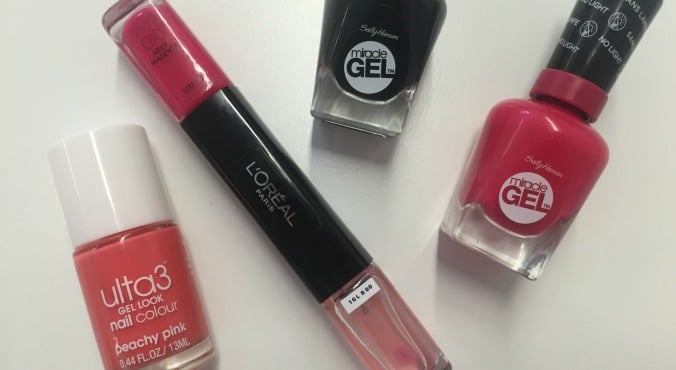 Image: supplied.
There are many things to love about gel and shellac manicures (The shine! The colour! The it-lasts-more-than-one-day-without-chipping factor!) but the one part we're definitely not fans of? Removing it.
That, and they can add up. Which is why you may have noticed "gel-look" nail polishes popping up everywhere. They offer all of the shine and none of the messy removal of a salon gel mai. And they can be easily achieved in the comfort of your own home. Winning.
This product is like the magic wand of nail polishes and comes with two products – the glossy base colour and shiny gel-look top coat. Unlike normal nail polish, the colour packs a punch with just one coat and the brush is the perfect size to cover almost the whole nail.
After the first step, there's already considerable shine but adding the top coat definitely makes a difference and looks exactly like professional gel nails – I spent about five minutes just staring in awe and admiring my handiwork.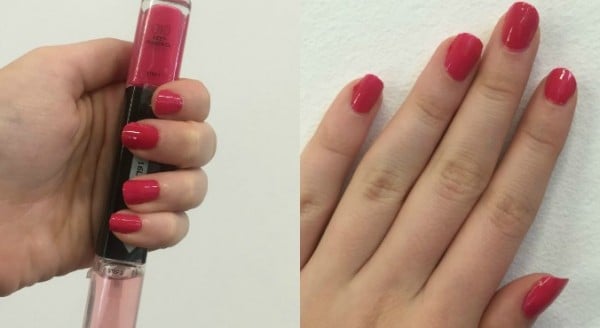 While the gloss does fade a little, it stays shiny, the chip resistance is impressive and I loved the pink colour 'Keep Magenta'.
At less than $4, this polish is already a steal, so the fact that it looks like a gel manicure makes it a must-have. Available in a range of bright colours, all you need is one to two coats for serious shine.