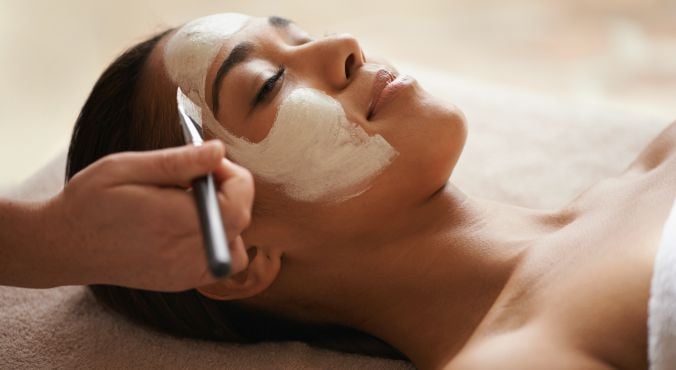 Image via iStock
Spas can be daunting places. When you're faced with an extensive menu of facial treatments, it can be tempting to just pick the most exotic-sounding one — but, unsurprisingly, that doesn't always guarantee you the results you're after.
According to Sanctuary Spa celebrity facialist Nichola Joss, facials are by no means a one-size-fits-all treatment. If you really want to get the most out of your experience, it's best to start by choosing one that will work best for your skin type.
RELATED: 4 things you need to know before having facial injections.
And, while professional facials are fantastic, your at-home skincare routine also has a significant impact on the results. Here's what to ask for in the spa and how to back it up at home, regardless of your skin type.
Oily skin
Those with oily skin should choose a professional facial that focuses on deep cleansing and balance.
"Oily skins should not be over-exfoliated as it can lead to excess sebum being produced," says Joss.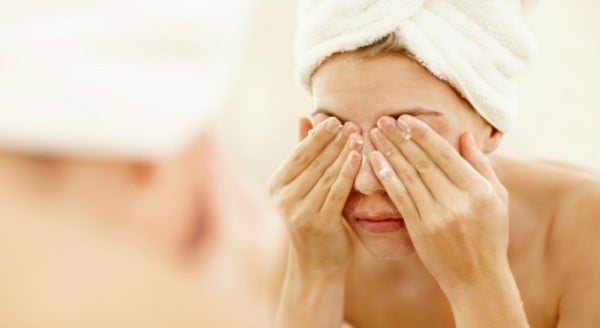 At home, ensure you are double cleansing in the evenings and following up with a pore-refining toner to help reduce and refine pores while rebalancing the PH of the skin.
RELATED: The skin news that will make anyone with oily skin very, very happy
Joss recommends choosing treatments and products that include citrus ingredients which are great for cutting through the grease and rose for soothing skin and reducing redness.
Dry skin
"Dry skin needs both oil and water to balance it out, so look for facials that include masks, which will help penetrate product into the skin," says Joss.
An exfoliating treatment is good for dry skin to help with the removal of flaky skin, but care needs to be taken as your skin can be quite fragile, sensitive, tight and sore. Joss advises using a gentle exfoliator or Muslin cloth with creamy cleansers.
RELATED: Hardworking facial cleansers that will leave you with change from a $20 note