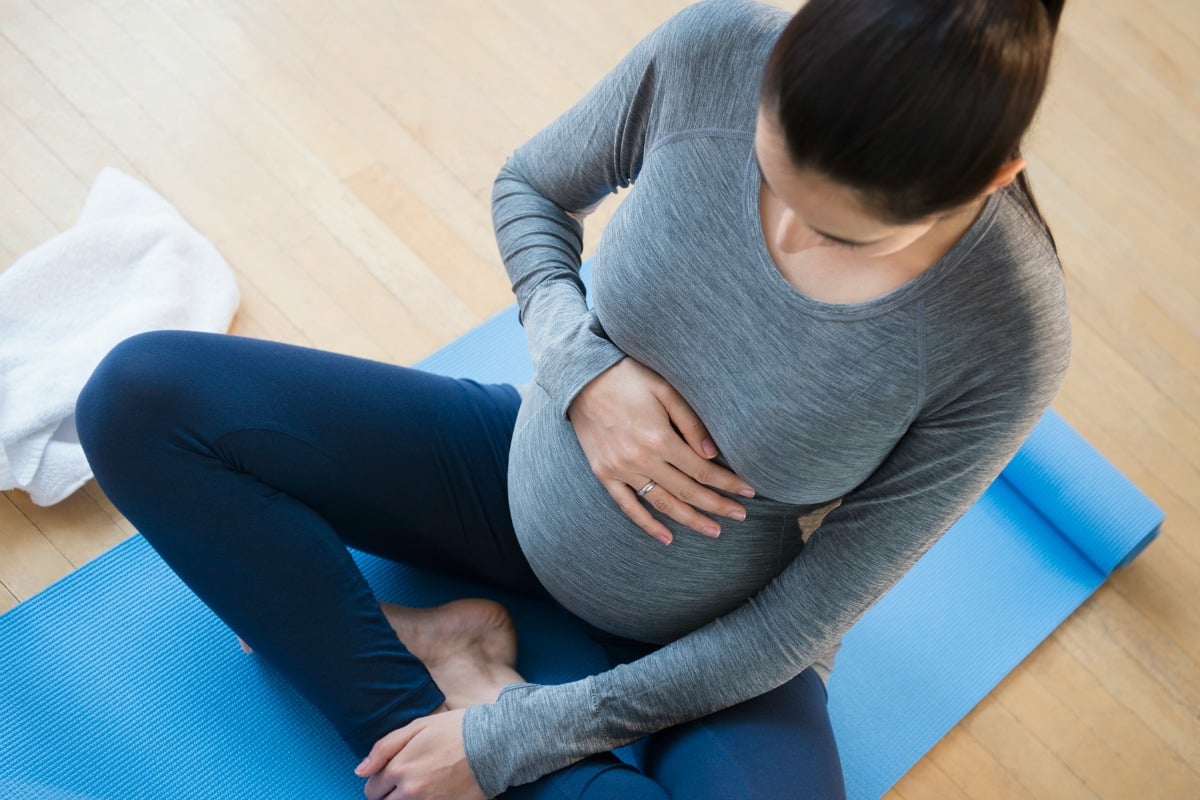 It wasn't all that long ago that women were told to take it easy when they were pregnant, and do nothing more strenuous than go for walks. Things have changed. 
"There used to be a misconception that exercising to any degree of intensity was dangerous for the pregnancy," Melbourne obstetrician and gynaecologist Dr Philippa Costley tells Mamamia. "We know now that's not true."
In fact, the latest guidelines on exercise during pregnancy say women should be aiming for between 150 and 300 minutes of "moderate intensity" activity a week. That means you should feel you're exercising "somewhat hard" for around half an hour a day, most days of the week. If you're not used to doing any exercise when you fall pregnant, you should start slowly and work your way up, then continue exercising through the pregnancy until it becomes uncomfortable.
"Exercise helps your body during the pregnancy and also during the recovery following your pregnancy," Dr Costley explains. "If you have better fitness and tone during the pregnancy, you recover more quickly."  
As for the belief that fitter women have an easier time with labour and birth, Dr Costley says that's generally the case, but not always.   
"Some women who are fit still have complications during birth and some women who are unfit have no issues at all."
Personal trainer Sam Wood began developing a "pregnancy safe" exercise program as an extension of his 28 program, which has been popular with women. He's a big believer in the mental benefits of exercise – "it keeps your mood high and keeps you feeling energised" – as well as the physical benefits. 
Sam Wood shares 5 exercises you can do anywhere. Post continues after video.
"I've trained women right up to two, three, four weeks before giving birth," he says. "You change the exercises, you slow things down, but if your body is used to doing resistance training and gentle cardio, you should keep going with it. Your body will thank you for it."   
All pregnant women should check with their doctor or midwife before starting an exercise program. Women with certain pregnancy complications – such as pre-eclampsia, incompetent cervix, uterine bleeding and low-lying placenta in late pregnancy – are likely to be advised to avoid exercise completely.