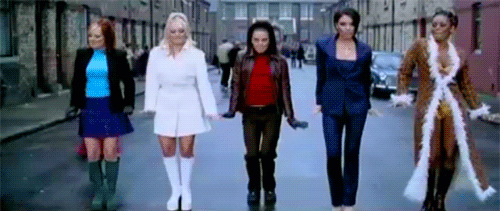 For anyone who knows me, it will come as no surprise that my childhood mainly involved annoying my two old sisters to no end, screaming 'caaaaaaaaaaar' as my friends and I played handball in the street and dreaming about one day becoming the sixth Spice Girl (because #GirlPower).
But despite my tendency to be the irritating youngest sibling of the family and the one to sing 'Wannabe' in the mirror with a hairbrush after school, my favourite memory of my childhood is a much simpler one. Whenever I stop and think about it, it always brings a big smile to my face.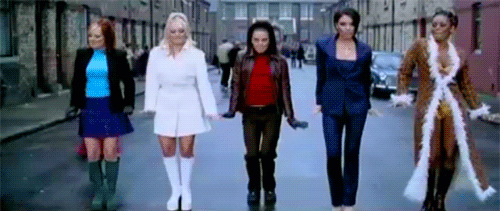 Who wouldn't want to dance to this? Image: Giphy.com
Every afternoon coming home after school, I'd count down the minutes until I heard the distinct 'ding dong' of the front door ringing. I would feel the little leap of excitement in my chest and pick myself up from whatever it was I was doing to bolt to its sound.
There waiting for me on the other side of the heavy wooden door would always be Mum at 4pm, on the dot, without fail. I would open the door, say hello and give her a great big bear hug as though I hadn't seen her in a million years.
She'd usually have some form of a surprise for me that she would pull out from her black handbag, whether it be a toy, lolly or something Posh Spice related (Victoria Beckham was always my favourite). Yet as much as I loved a good surprise as does any other eager kid, that wasn't what I looked forward to the most.