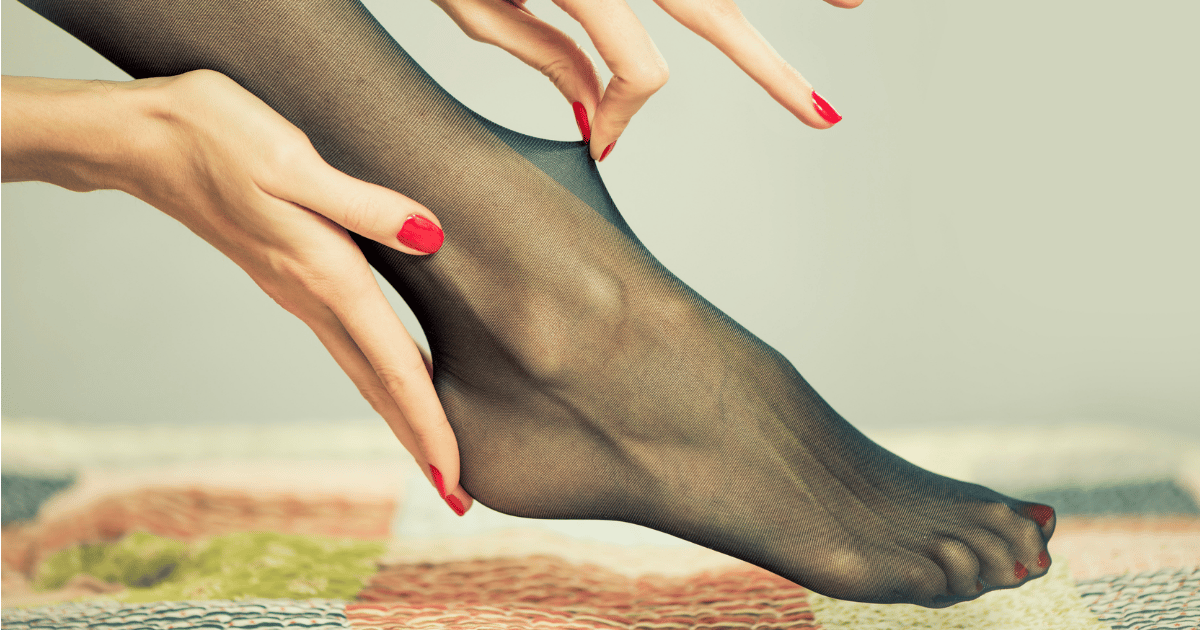 In my lifetime, I would estimate that I have purchased approximately three and a half million pairs of tights.
According to consumer group CHOICE, Australians spend almost $600 million annually on hosiery, which doesn't sound like nearly enough, given half of that is just me… buying new goddamn tights.
This is partly because my washing machine appears to eat them, along with socks and underwear, but it's mostly because the tights I have been buying are — dare I say it — crap.
As they slip down my hips, with the crotch sitting far closer to my knees than my actual crotch, I try and pull them up… only to be met with the dreaded sound. Suddenly, I have a gaping hole in the back of my stockings and my day/week/life is ruined.
In great news, CHOICE heard the collective cry of Australian women everywhere, and has conducted an official "Winter Tights Test". (#Notallheroeswearcapes.)
Watch: Three ways to wear that other winter staple, the scarf. (Post continues after video.)
The testing process involved cutting a 16-cm sample of fabric from various stockings, and fitting it onto a frame. Researchers then pierced a hole, two millimeters in diameter, into the sample.
The fabric was then gradually stretched, until a load of three kilograms had been applied.
At this point, the time of laddering was noted, and researchers measured the length and dimensions of the hole. The test was repeated 10 times a pair, and the results were averaged.