It's the moment we all fear.
Someone – a stranger or a friend – comes up to you, compliments you on your perfume (nice)… and then asks you what it is.
Somehow the words 'Girlfriend by Justin Bieber' don't sound quite as sophisticated as "Chanel No. Five".
But it's time to ditch the stigma. For too long, we've been ashamed of our Obsession (geddit?) with the looked-down upon, sugary-sweet celebrity perfume. Yet considering Paris Hilton released her 20-somethingth fragrance last year, it seems we're definitely not alone in our guilty pleasure.
From Kylie Minogue to Hilary Duff, here are the nine celebrity perfumes we actually secretly bloody well love, thank you very much.
Delta by Delta Goodrem, $49.99
"I was fully expecting this too be a too sugary, too sweet scent. I couldn't have been more wrong. Combining notes of mandarin, nectarine, green apple, honeysuckle, jasmine pearls, sandalwood and vanilla, it's fresh, sparkly (yes it's possible) slightly earthy and utterly delicious." – Brittany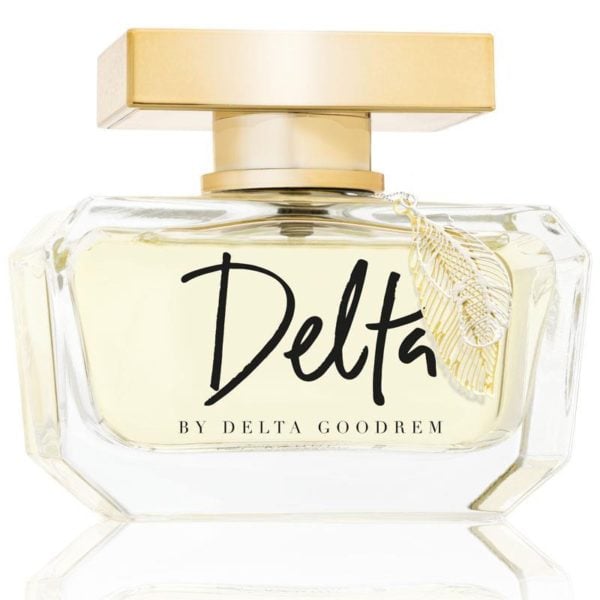 Curious by Britney Spears, $19.99
The lively, bright and floral scent is a favourite for many.
"My crush once yelled out 'Who's wearing Britney Spears' when I was wearing it in year nine maths. One of the best moments of my life" - Anna.
"I smelt it on a friend and loved it so much she bought it for me. Still wearing it seven years later - it smells sexy," - Yelena.
Lovely by Sarah Jessica Parker, $29.99
"The only perfume I wear is SJP's 'Lovely' I love it. And it's $30 a bottle. WIN." - Rachel.
Glow by J.Lo, $24.99
"Complete with blingy decoration, Glow is one of my favourites. My 15-year-old self loved it (as do I still at 26!)," - May.
With Love by Hilary Duff, no longer widely available.
"I never see it anywhere anymore as it's quite old, but my boyfriend likes it so much he's ordered it online a few times when I've commented that I've run out. I don't think it's very sweet, it smells nicer than you'd expect." - Bethany.
Be Beautiful by Jessica Mauboy, $29.
"So beautiful and fresh, this reminds me of DKNY's Green Apple," - Kate.
Heat by Beyonce, $24
"My nana gave it to me and I was initially unimpressed - but it's sooo good." - Zahalia.
Darling by Kylie Minogue, unavailable online.
"A mix of oriental notes and florals, the bottle is really pretty too." - Alice
Fame by Lady Gaga, unavailable online.
"So cheap, so good. And I weirdly love the black." - Rosie
What are your favourite celebrity perfumes? Let us know in the comments below...