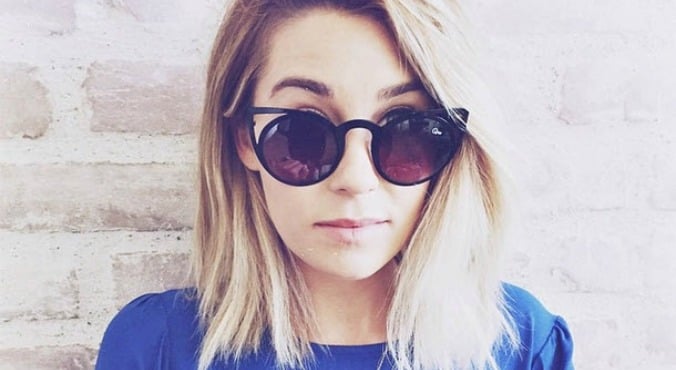 Image via Instagram
It seems Lauren Conrad is addicted to chopping off her hair.
The former reality TV star posted a photo of her latest chop on Instagram, with the caption "Just stopped by @kristin_ess' for my weekly chop." Weekly!? She gets to have that fresh-out-of-the-hairdresser feeling every single week? C'mon.
This shaggy bob comes just weeks after the 28-year-old newlywed had her "first haircut in years", swapping her trademark long, bohemian waves for a very on-trend long bob. A few days later, she had it trimmed a little shorter - and now, this beautiful bob.
LC has officially become one of those women we all envy - one who can pull off any hairstyle that comes her way.
This recent spate of haircuts have come just two months after Lauren's wedding to William Tell, for which she wore her hair long, loose and gently waved. As much as we loved her wedding hair, we're enamoured with the long, loose bun she wore to her rehearsal dinner, which we've finally laid eyes on thanks to this photo her hairdresser posted over the weekend: