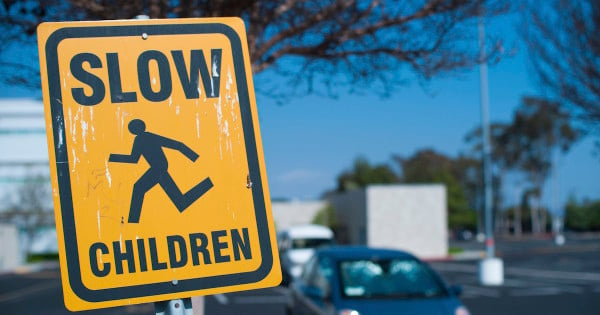 The first time I was searching for a car to buy it was pre-kids. Remember those days?
The highest priority in my car-choosing criteria was the colour.
Sure I would have loved something sporty (preferably with a retractable roof ) but my budget allowed me just the one indulgence and I was not budging from that – it had to be red.
Fast forward 20 years and I couldn't give a hoot about the colour of the car – in fact it could be pink with purple polka dots as far as I was concerned (and wouldn't my four-year-old daughter love that). But the one and only thing I am concerned about is safety. (Oh and if it came with Apple CarPlay I wouldn't be complaining… come on a girl can dream can't she?)
It seems that my overwhelming focus on the safety of a car is something I have in common with most parents. In fact, research by Holden and Mamamia Women's Network reveals just how important we parents think safety is.
An overwhelming majority of mothers – 89 per cent – expressed concerns over their children's safety inside car parks. For women with more than two children this figure was even higher – 93 per cent of mothers were worried about car park safety.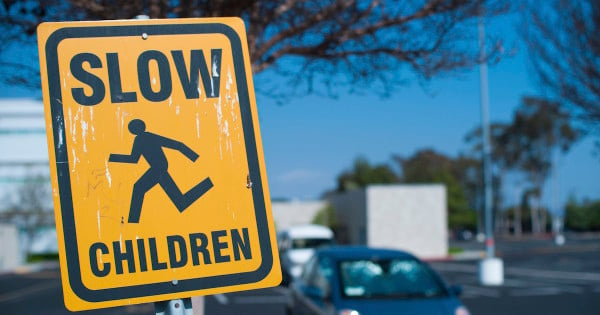 "The one and only thing I am concerned about is safety." Image via iStock.
As safety becomes more of a driving concern for women buying cars when they become parents, it's important to get an understanding of what the significant safety features are on offer.
Holden and MWN also found that many features, including Electronic Stability Program/Control (ESP) and rear cross traffic alerts are relatively unknown to parents with only 22 per cent of parents knowing what they were. It seems a lack of knowledge is hindering our ability to understand how to make our cars safer.
While 78 per cent of mums with two children are worried when dropping and picking them up from school only 13 per cent rate reverse parking sensors as in the top two most important safety features they look for in a car and only 19 per cent put reverse cameras in their top two safety requirements.