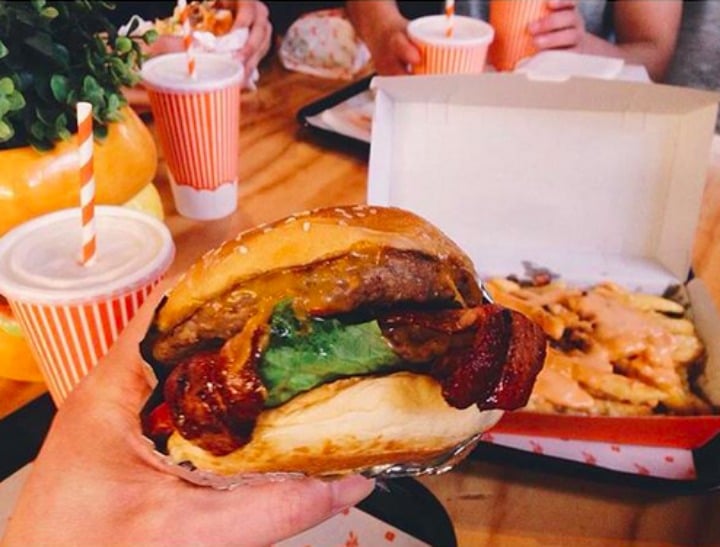 The only thing that's better than a pub crawl? A burger crawl.
Time to whip out your elastic waistbands and head off on a cross country adventure. Because across Australia, a culinary experience unlike any other is waiting for you.
No, we're not talking about an eight course degustation menu that will require you to mortgage you're home. We're talking about burgers.
And not just any burgers, but Australia's best. Burgers that will not only leave you with a pair of greasy mitts and a well-earned food baby, but burgers that people across the country have flocked online to rave about.
1. Mr Burger Truck, Melbourne.
The Mr Burger Truck is a Melbourne based food truck that you can find all over the Melbourne CBD.