When it comes to stylish accessories, a feeding pillow might not be the first thing that comes to mind.
But mums are going crazy over one brand in particular that has given the item a fashionable makeover.
Say hello to Mamma-Pillo, the wearable over-the-arm pillow that makes feeding time for your baby so much comfier for the both of you.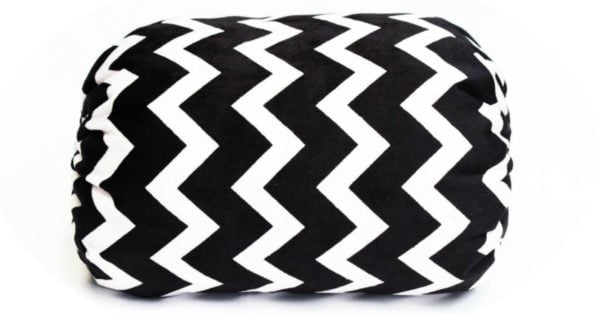 Ultra lightweight, compact and portable, the pillow is designed to gently support babies' head and neck, positioning them in the best position to combat gas, reflux and regurgitation. Simply slip over your forearm to help relieve neck, back, shoulder and arm strain for yourself - and the stretch elastic ensures it always stays in place.
Even better, the small surface area means there's still skin to skin contact between the baby and feeder.
They look bloody great too.
Listen: Would you let someone "dry-nurse" your baby? Post continues after audio.
There's a whole heap of designs available from aztec to minimalist monochrome. And yes, they're all 100 per cent machine washable.
The idea came to founder Carrie Kissell-Myatt when she was pregnant with her second baby. During the feeding stage with her first, she struggled with shoulder, neck, back and arm pain, so she set out to create something that would make the second round as easy and pain free as possible.
She partnered up with her own mum - who has over 45 years of experience as a professional tailoress, and the Mamma-Pillo was born.