There is one book that since reading it, I've thought about more than any other.
It sounds awfully cliche to suggest that a book irrevocably 'changed your life' – but this one simply did.
Viktor Frankl's Man's Search for Meaning is widely considered to be one of the most important and influential pieces of literature of the 20th century.
Frankl was an Austrian Jew who practised neurology and psychiatry prior to the outbreak of the Second World War. Between 1942 and 1945, Frankl was held in Concentration Camps across Europe, the last of which was Auschwitz.
LISTEN: Mamamia's Book Club, for anyone who can't wait to chat about a book after you've read it. Post continues below…
Man's Search for Meaning is part memoir, part analysis, documenting his time in Auschwitz, but most of all, it is an exploration of the ultimate question, that today we seem to actively avoid; what is the meaning of life?
From start to finish, Man's Search for Meaning was written in a total of nine days. It has sold more than 10 million copies, and has been translated into 24 different languages.
Frankl wrote, "Ever more people today have the means to live, but no meaning to live for," and deconstructed the existential crises experienced by prisoners inside Jewish camps.
His central argument is, "he who has a why to live can bear almost any how," and Frankl challenges every person to search for what makes their life meaningful. The 'meaning' does not innately exist – it is something that we, as human beings, create.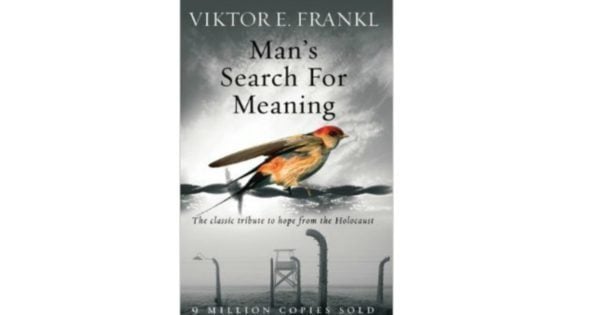 Frankl writes about the unimaginable torture of living in Auschwitz, and the realisation he came to, that even when everything is taken away from us; food, water, comfort, our family, our work and our basic human rights, we are still left with the "last of the human freedoms". That is, a choice. In Frankl's words, "to choose one's attitude in any given set of circumstances, to choose one's own way."