At Mamamia, we want to acknowledge and celebrate the Australian men who are doing good things and trying to make our country a better place. So we came to you with a list of 100 great Aussie men and asked you to decide Mamamia's 50 Best Blokes. This week, we'll be counting down the top ten and announcing who you chose as Mamamia's Best Bloke on Friday. Celebrating Aussie actor Hugh Jackman isn't hard to do, and we're thrilled he came in at number nine.
If it sounds cliched to say Hugh Jackman is one of Australia's greatest living treasures, it's only because it's true. He really is!
Adored by both men and women for his talent and down-to-earth personality, the 47-year old is undeniably one of Australia's favourite sons, as successful overseas as he is in his home town of Sydney.
At first glance it's easy to see Jackman's appeal. He is good looking, grounded, and talented. He's a straight up family man who can rub shoulders with the rich and famous one day and then hang out with his old mates in Sydney on another.
Then there's his ability to retain an accent that suggests he's just walked out of an outback pub on a hot afternoon despite countless years spent in America. In a sea of posers he always stands out as an island of integrity and straight talk. Let's not even start on his incredible physique.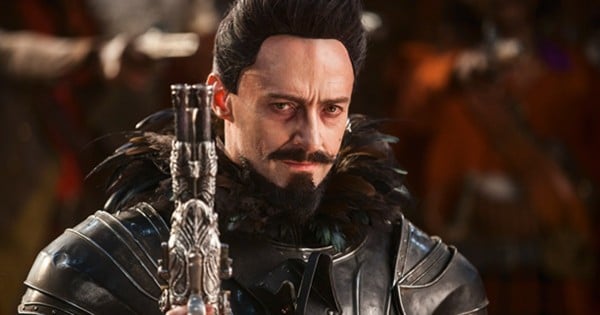 Jackman playing Blackbeard in the movie Pan. Source: Youtube. 
The breadth of his acting and performing skills is hard to surpass. He has played good guys and villains, tough guys and sensitive new age dudes in film, television and on stage. He can sing, act, and dance.
And then there's Deborra. Jackman won us over from the beginning with his complete adoration for his wife of 20 years Deborra-Lee Furness.
Speaking about his 20th wedding anniversary with wife Deborra-Lee Furness on the Ellen Show earlier this year, Jackman told DeGeneres, "Obviously, she's the greatest thing that ever happened to me and it gets better and better," adding, "everything that's happened in my career and on-screen, off-screen, we've always done it together."