In my uni days, I somehow gallivanted through life with small cross-body handbags that accommodated my keys, phone, a tiny purse containing some loose change and cards, and nothing more.
While I appreciate the minimalist approach, it would never work for me these days. To paraphrase Sir Mix-a-Lot, I need big bags and I cannot lie.
My current one? It's a dream. It's great quality and super pretty (metallic rose gold, swoooon), but more importantly it's roomy enough for all my crap essentials.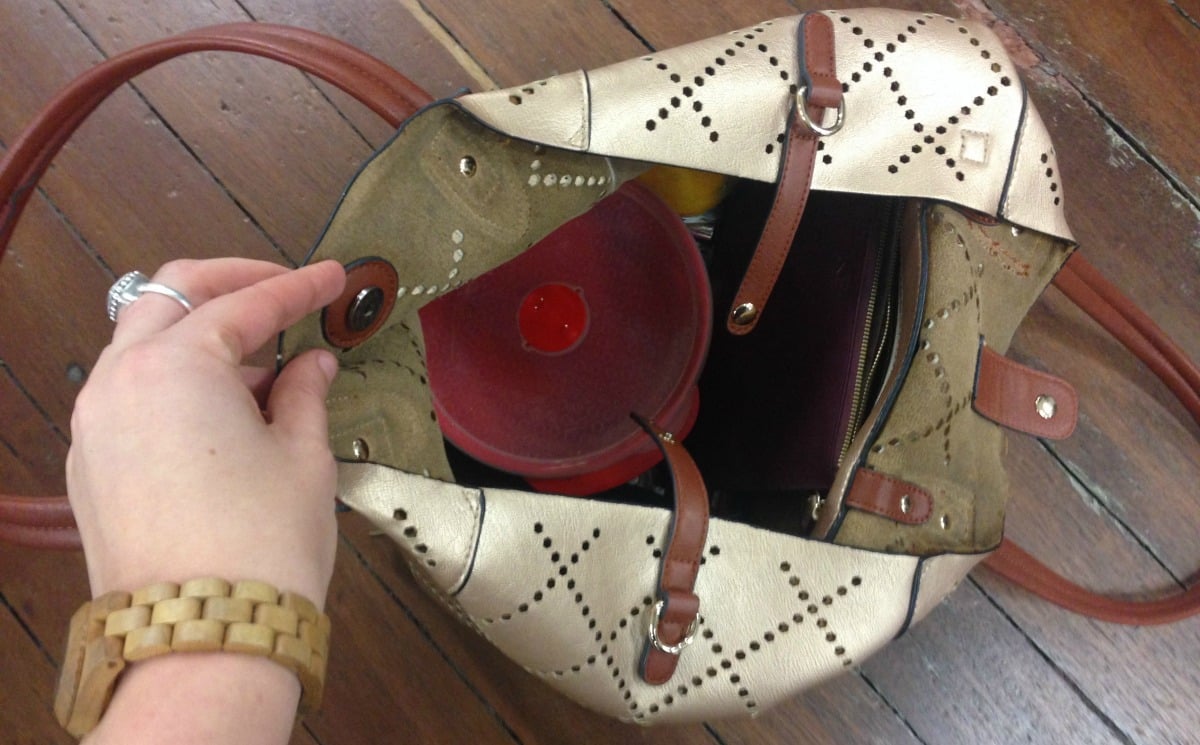 There's an orange in there. And a clutch as well.
It can comfortably fit my clutch, sunnies case, home-packed lunch and various snacks, phone and charger, a book, a pair of flats, a small umbrella, a water bottle, and about ten million receipts and tubes of lipstick. I could also fit a laptop in there if I needed to. It's basically a Mary Poppins bag.
Finding a handbag that's got size, utility and style can be a challenge, but it's possible. Here are 10 carry-alls worth investigating.
1. Louenhide 'Bermuda' bag
This is the bag I was raving about, and I know at least two other Bermuda owners so I'm not the only fan. There are plenty of gorgeous shades to choose from, and... drum roll... there's a bonus smaller handbag that comes inside! Winner. Buy it here: $109.95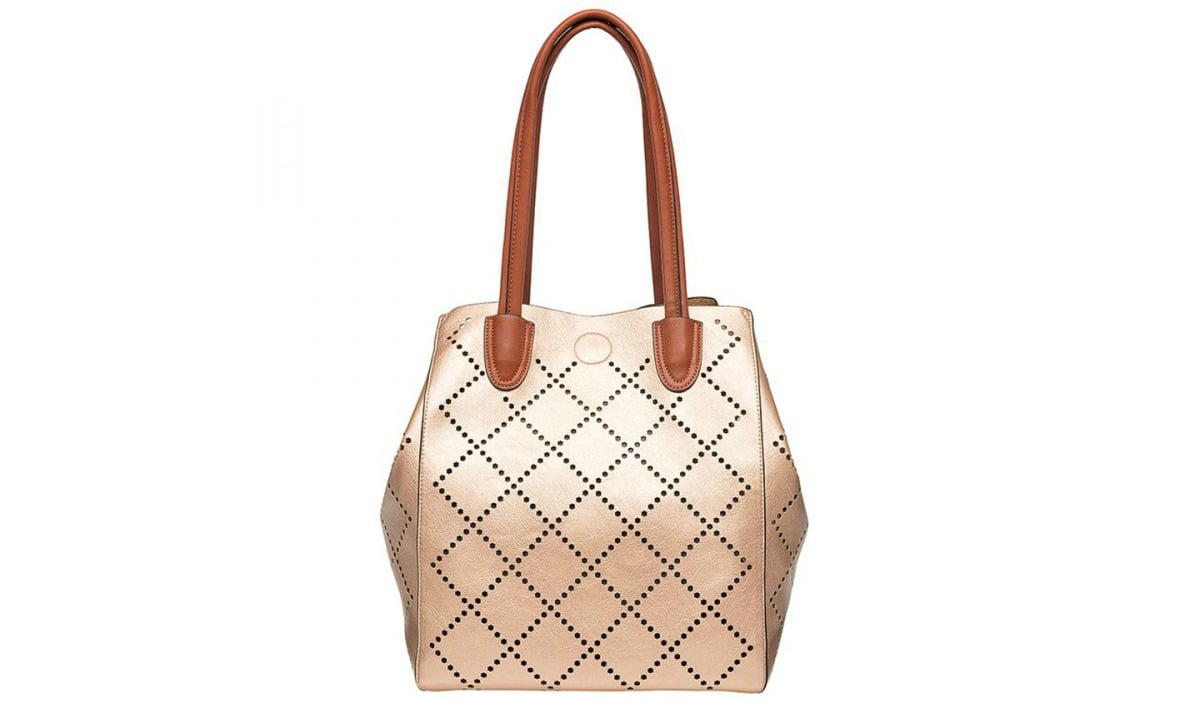 2. Target Animal Faux Fur Tote
If you're after something a little more budget-friendly, this one looks like a beauty. It also comes in black if leopard print isn't your bag (ha, ha). Buy it here: $29 (down from $39 at time of writing).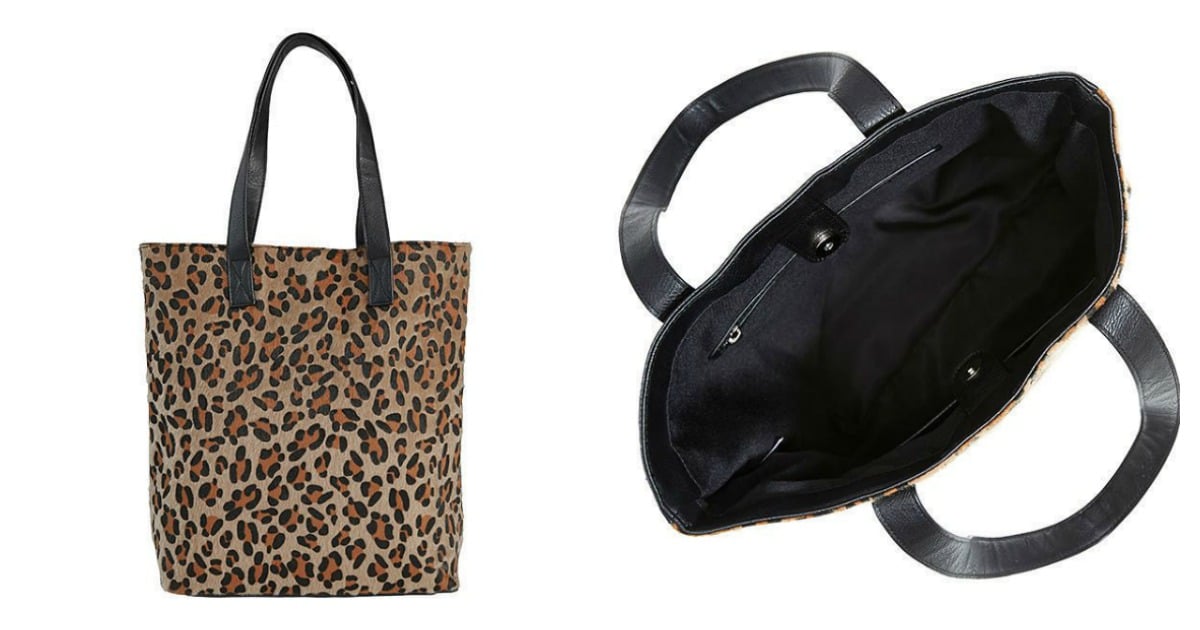 3. Fossil 'Sydney Shopper' Bag
Parenting editor Alys Gagnon owns this bag, and there's a lot to love about it. It comes in classic shades and vivid hues (including this red) and it's large enough to fit a 15" laptop, according to the website. That's a winner. Buy it here: $195.30 (down from $279 at time of writing).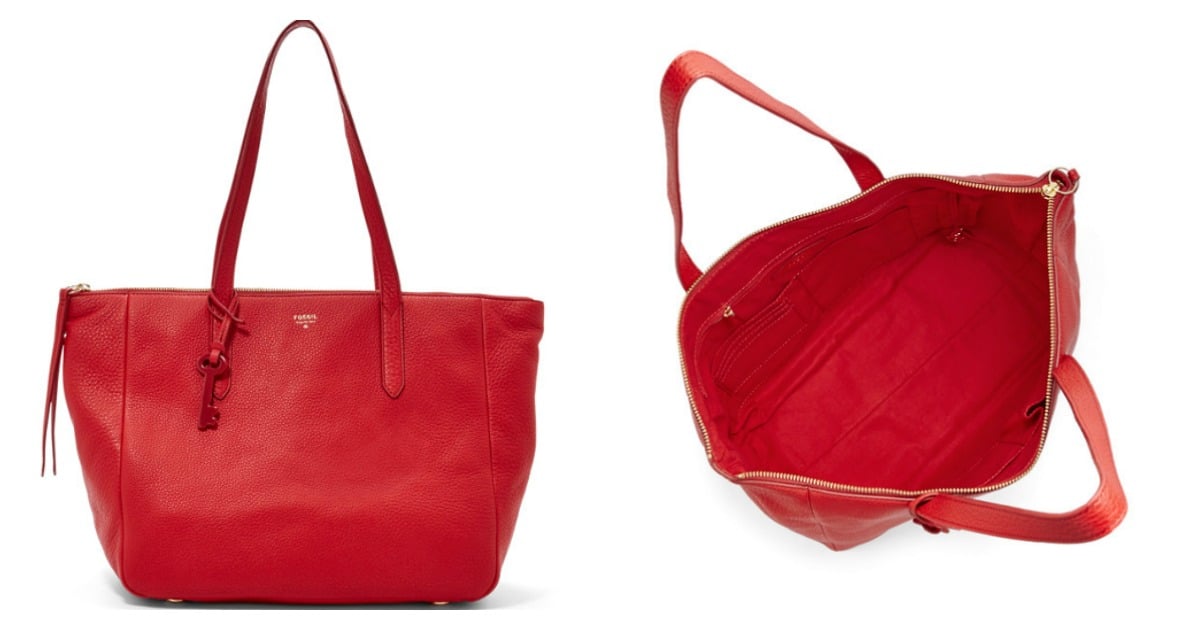 4. Sportsgirl 'Dani' Spliced Tote
This bad boy is a great day-to-day staple, with ample room to hold all your odds and ends. The simple design and light grey suede will also go with everything you own. Buy it here: $59.95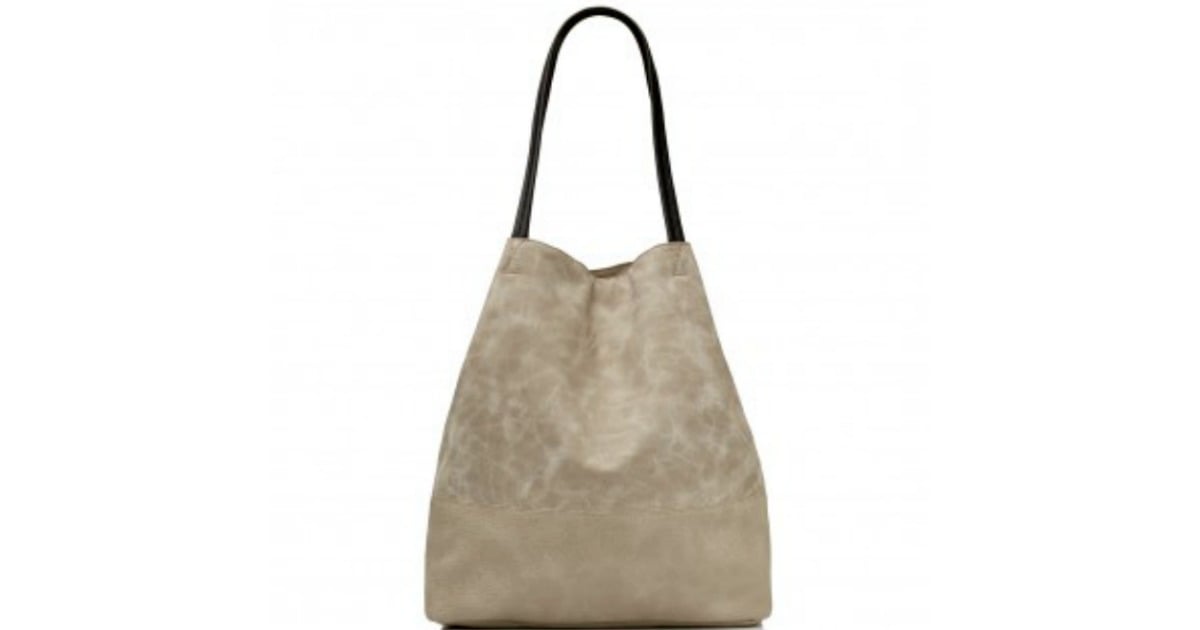 5. Status Anxiety 'The Lair' bag
Has there ever been a more appropriate name for a cavernous handbag? This leather design is available in black, tan and grey and has a decent-looking strap. Buy it here: $299.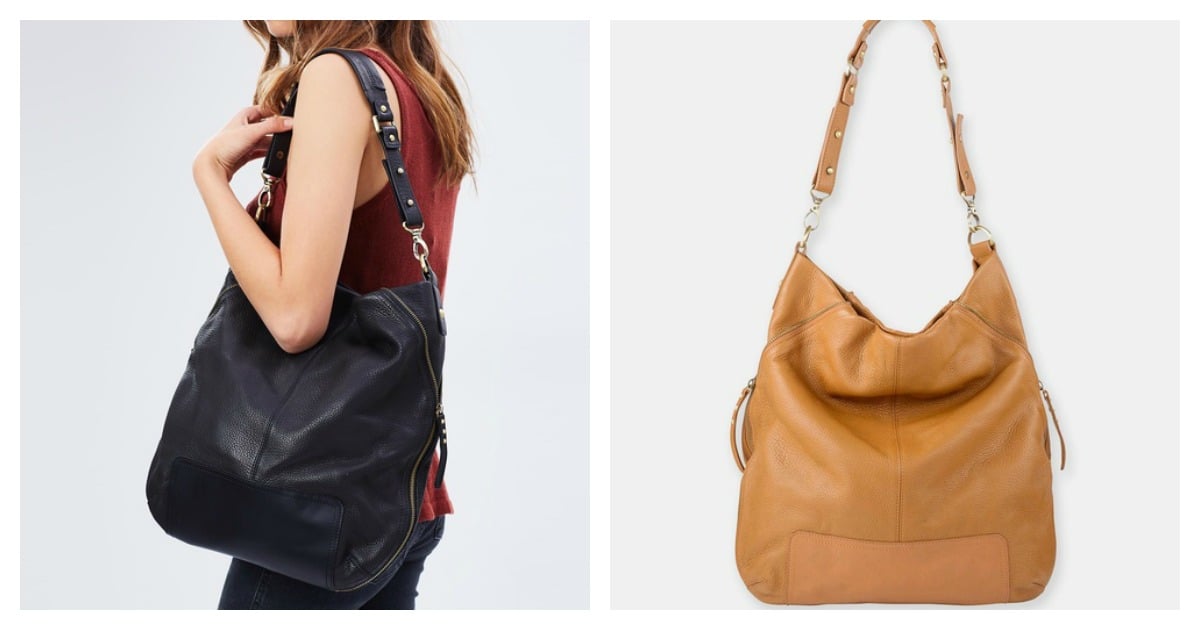 6. ASOS Suede Patchwork Shopper Bag
If you're bored of block colour, this pastel geometric design makes for a nice change. This looks like the ideal casual bag to chuck over your shoulder — the dual straps and soft suede would make for comfy wearing. Buy it here: $98.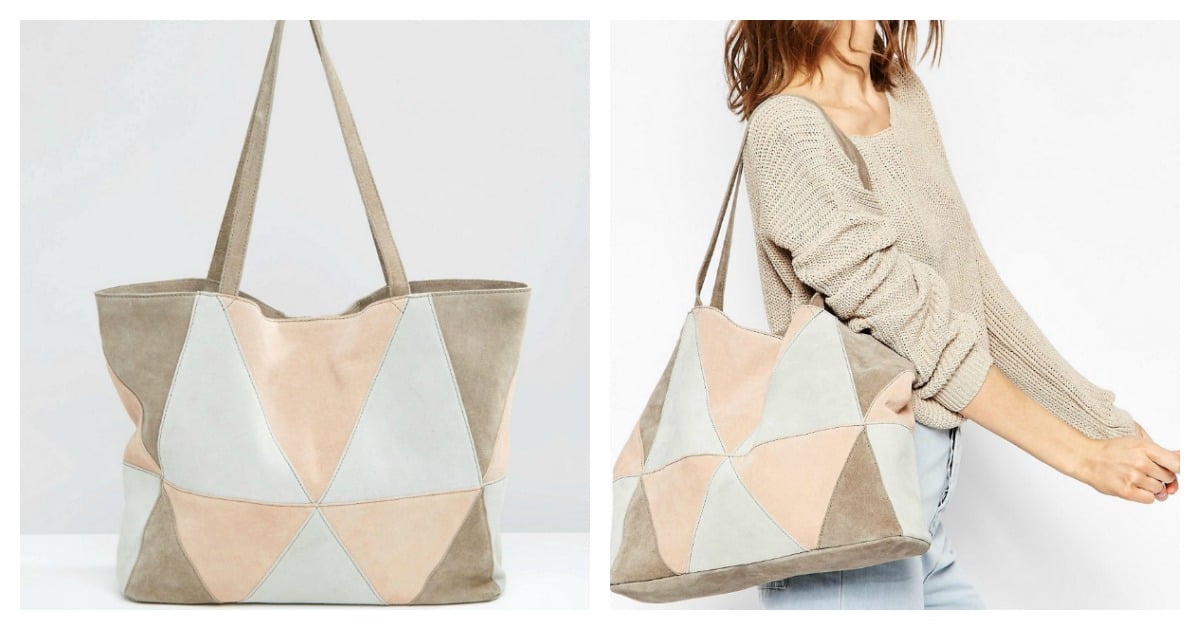 7. Dotti tote bag
Another option that won't blow a hole in your bank account. It's 44 centimetres wide, 32 centimetres long, and about as simple as tote bags come. Hey, there's nothing wrong with simplicity. Buy it here: $39.95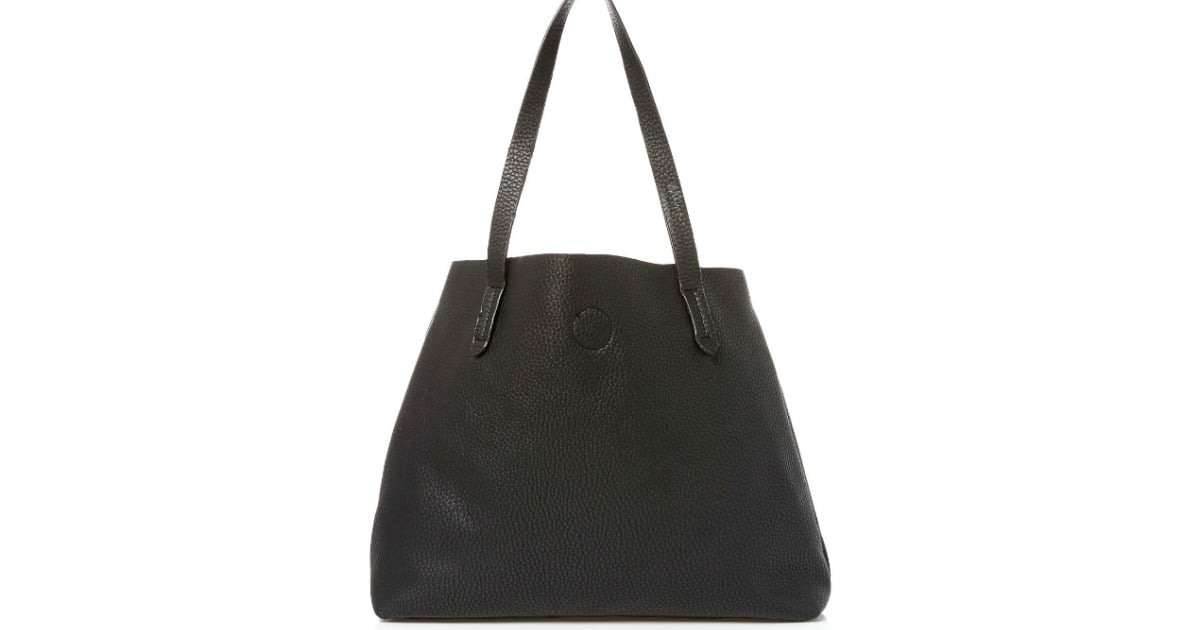 8. ASOS Suede Croc Embossed Shopper Bag
Tan? Check. Soft suede? Check. Croc-inspired detail? Check. And it costs less than a hungee. Nice. Buy it here: $76.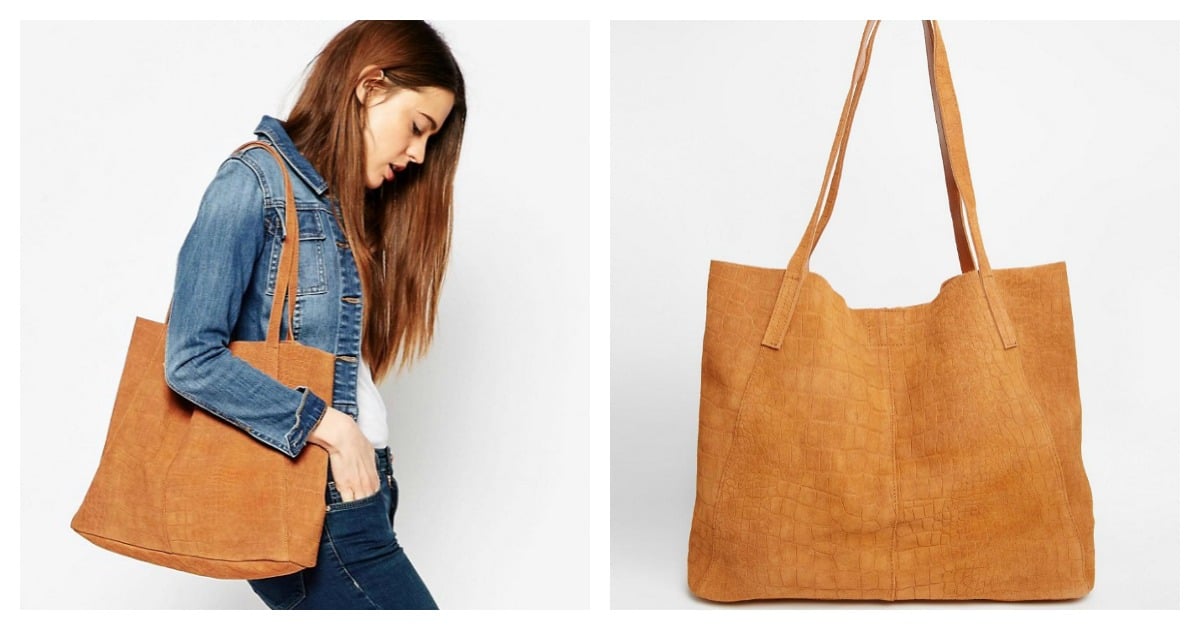 9. Tony Bianco 'Beauty' bag
For work purposes, you can't go wrong with a black tote. This spacious, leather-look bag comes with a detachable longer strap, so you can chuck it over your shoulder or carry it in your hand — as you wish. (Yep, that was a Princess Bride reference.) Buy it here: $99.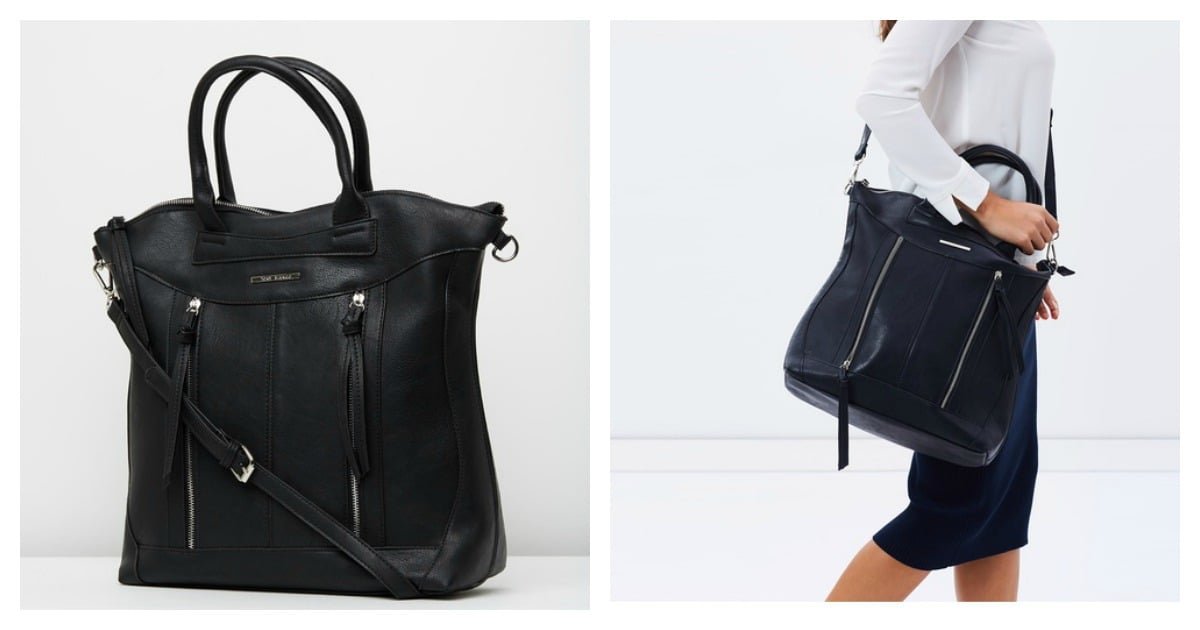 10. Dune Tote Bag
Yes, a black handbag is a staple — but navy is just as lovely. This classic tote is detailed, with a nice contrast between the navy body and the tan handles, but not to the point where it'll overpower your outfit. Buy it here: $119.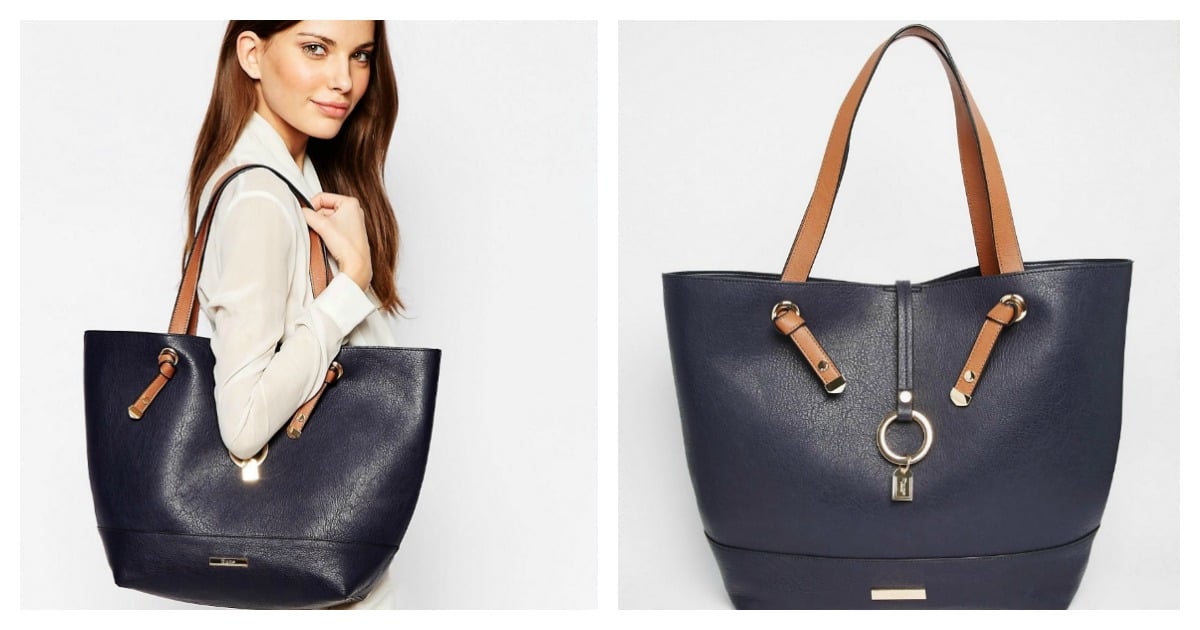 Do you own a great, big, useful bag? Tell us where you found it. (Please.)
Featured images: Status Anxiety/Target/Dune.