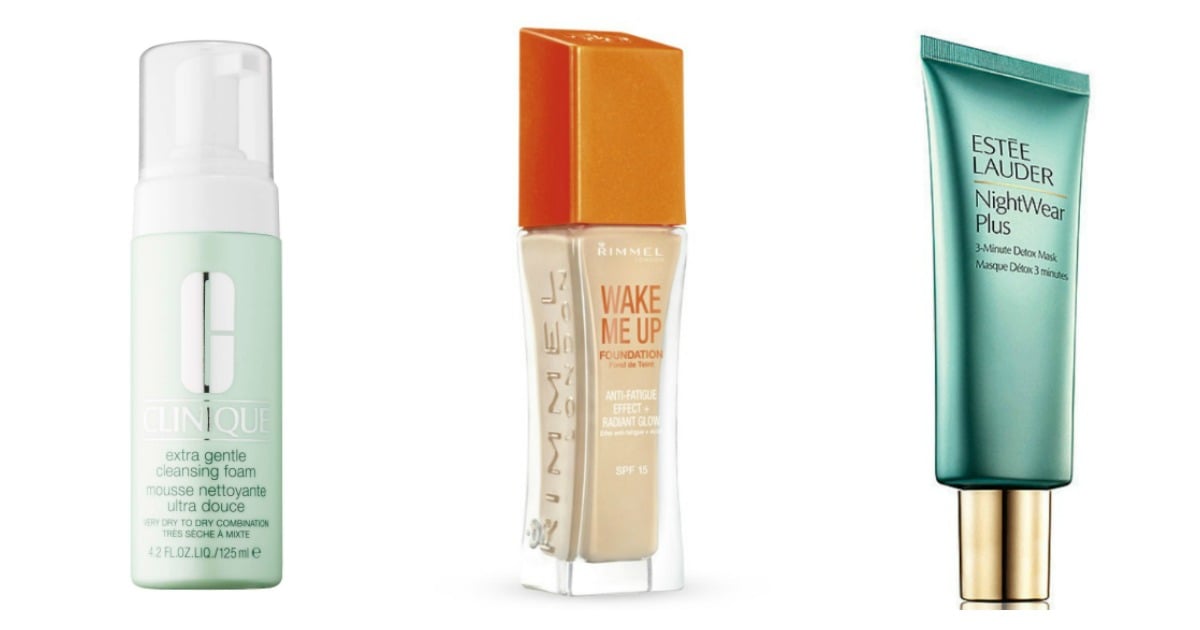 In case you hadn't noticed, there are gazillions* of beauty products out there in the world (*rough estimate).
Thanks to the abundance of choice, it can be hard to decide which items are worth a try.
To lend you a little shopping inspiration, Mamamia's beauty team shared the makeup and skincare products they can't get enough of right now. And we want to hear yours, too.
Edwina Carr Barraclough
Clinique Extra Gentle Cleansing Foam, $29.
"I've recently come to the realisation that the harsh foamy cleansers of my youth are no longer benefiting my late-20s skin. This cleanser is helping me make that transition without depriving me of the pleasure of the pump. It's sulfate-free, contains salicylic acid and capryloyl glycine to ever so gently help out my oily complexion. Glycerin also has a starring role in preventing my skin from losing moisture. No squeaky tight feeling after using this guy."
 COVERGIRL Outlast Stay Luminous Foundation, $20.95.
"As someone with oily/combination skin, I feel extremely left out when people talk about their dewy glow-giving foundations that'd leave me looking like I'd just left a sauna. This offering is gorgeous.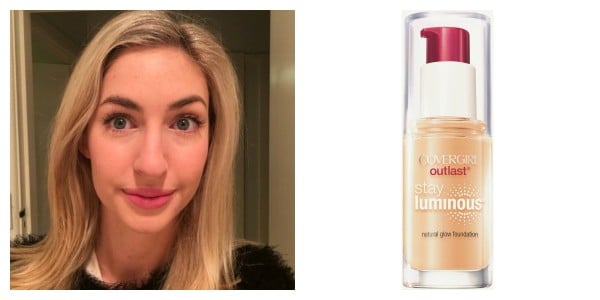 Image: Supplied.
It's vitamin-infused and has a light-reflective complex that adds oodles of radiance, yet it's long-lasting and gives solid medium coverage (I added concealer over any acne scars and budding spots). At under $21, it's a great budget option. But really, it had me at "oil-free".
Kahla Preston
 Palmolive Oil Infusions Body Moisturiser, $9.90 for 400mL
"The arrival of winter signifies just one thing to me: bath weather. I love nothing more than an evening soak and scrub while I devour a book, and always follow up by smashing on a body moisturiser before I hop into bed.
"For this final step, I'm loving Palmolive's new oil-infused moisturiser. The non-greasy formula means it won't get all over your clothes/sheets like some creams can, and the botanical fragrances are lovely and not too heady — I've been using the Jasmine and Avocado Oil one."
MAC Studio Waterweight SPF 30 Foundation, $54.
"I rarely wear foundation during the day because it often feels too thick on my skin. However, this MAC foundation isn't like that at all — as the name suggests it's a 'fluid' formulation.
Watch: How to find a 'nude' lipstick for darker skin tones. (Post continues after video.)
"In practical terms, this means it doesn't go on too heavy and you can build up the coverage as you like. For day wear I'll go with one 'coat'; at night, I'll add one or two more. It gives you that dewy look and doesn't involve too much careful blending, which is great for rookies like me.
"A word of warning — it's a glass bottle, so you'll want to keep it in a safe spot where it won't topple onto the bathroom tiles."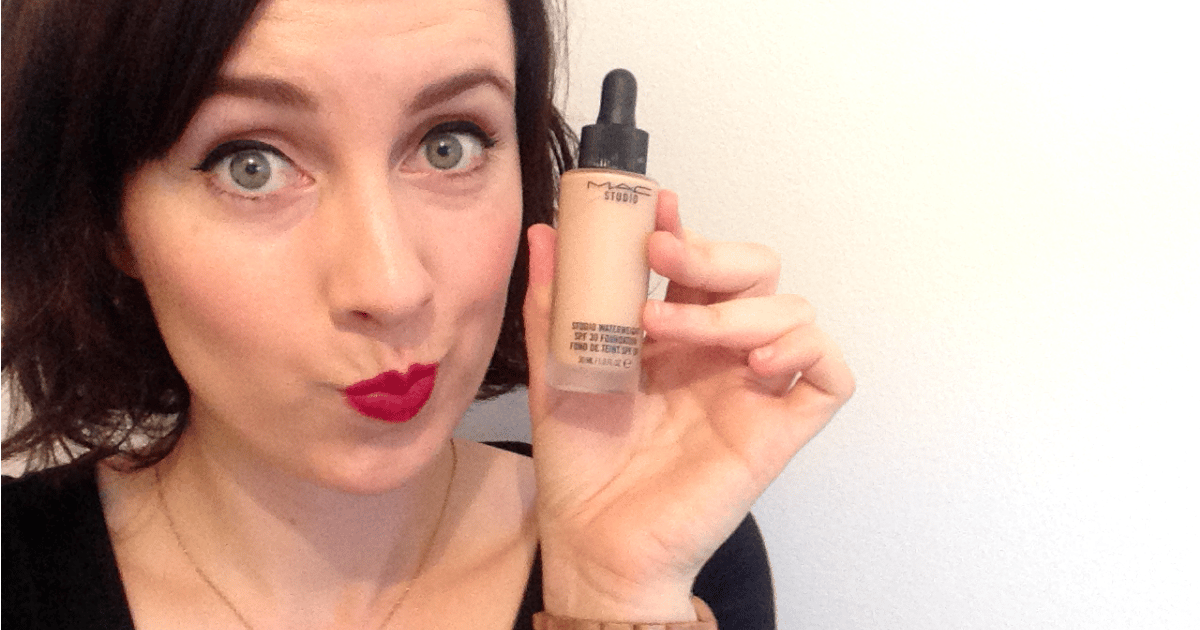 This facial expression does not reflect Kahla's feelings towards the product. She just feels awkward taking bathroom selfies.