There's no nice way of putting this. Last night on The Bachelorette Courtney acted like a bit of a d*ck, but after the rose ceremony Georgia Love was firmly in control.
From Day 1, the industrial designer with the penchant for paisley has been a crowd favourite.
Not only was his first move to gift our bachelorette an adorable pasta bracelet on the steps of the mansion, his second was to ask her what her job was, which by the reality show's previous standards makes him a feminist ally and then some.
On top of that out in the real world he makes allergy bracelets. For children.
We were unequivocally Team Courtney. Until…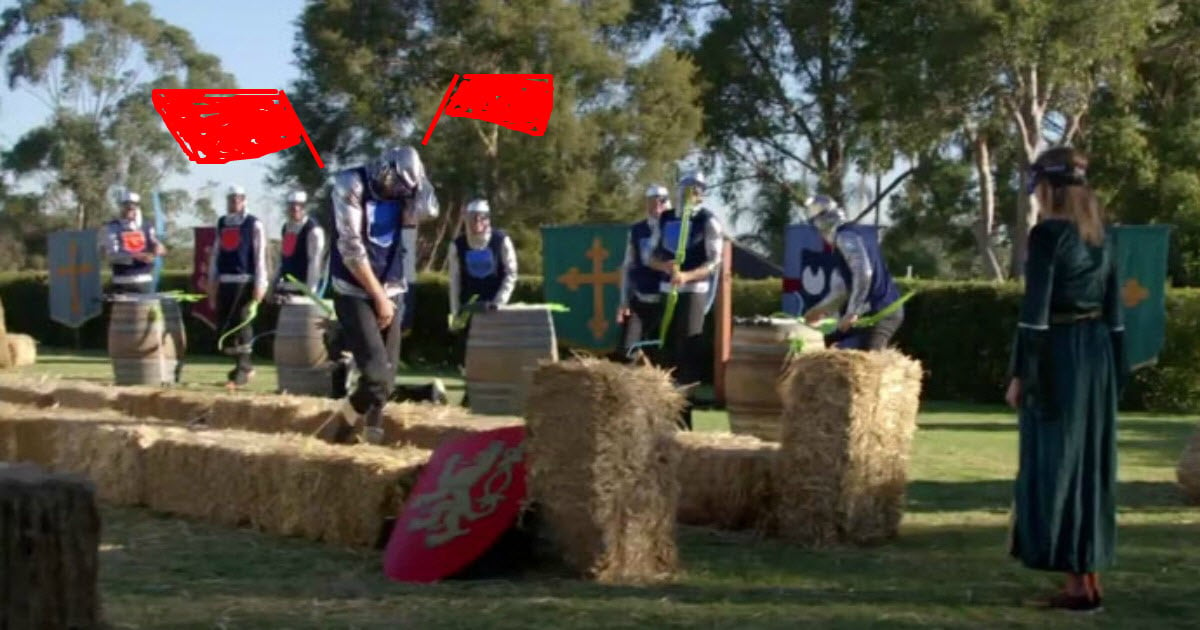 SO MANY RED FLAGS. Source: Channel 10
He decided to "help a brother out" threw the group date challenge, humiliating his conquest in the process.
Missed last night's episode? Listen to the latest episode of Bach Chat (post continues after video):
For a so-called "woke dude", it was pretty clueless behaviour and Georgia was far from impressed.
"It just made me feel sh*t," she later told him at the cocktail party.
Courtney bleated an apology, but Georgia was having none of it. It ruled.
Anyway, by the time the rose ceremony rolled around Mr So-Sensitive-I-Wear-Shirts-With-Daisies-On-Them-But-Still-Act-Like-A-Total-Jerk was figuratively peeing his pants.