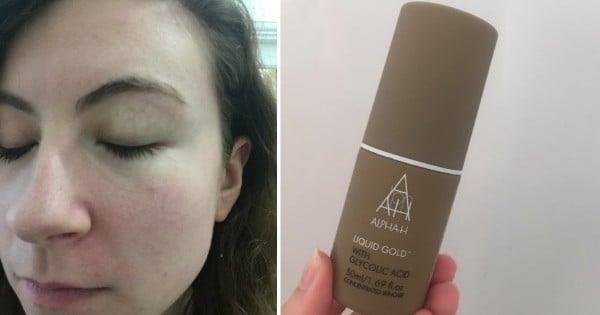 When the word "acid" is thrown around in the beauty world, it's easy to conjure up images of irritated and sore skin. Yep, I was happy to give it a miss.
Then a few weeks ago, I was fed up with my skin being bleurgh. It was congested, I was getting more pimples than usual and it just looked downright dull. There was certainly no Jennifer Lopez dewy glow to see here.
On the recommendation of a friend, I tried the Alpha-H Liquid Gold exfoliating treatment, a cult product that promises to improve texture and moisture within the skin as well as decrease wrinkle depth.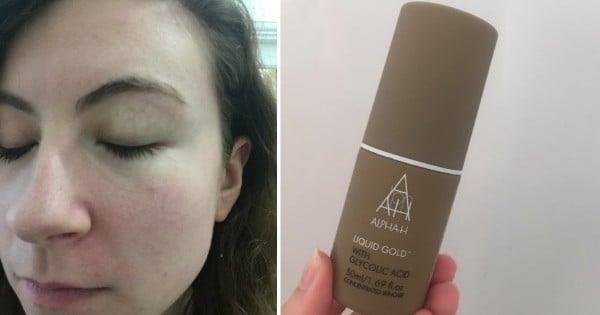 Lacking that skin sparkle. Image: Supplied
I applied it, bracing myself for the blinding pain and stinging. Nothing. I waited for the bad reaction that would prove I'd made a grave mistake but instead all I felt was a bit of a tingle. For the first time in a while, my skin felt clean and smooth. The gunk was gone. After a few more uses, I started to get my sparkle back.
The magic ingredient? Alpha Hydroxy Acid or AHA. Yes, it's acid - but it's nothing to be frightened of.
"Alpha hydroxy acids are a group of natural acids found in foods. Alpha hydroxy acids include citric acid (found in citrus fruits), glycolic acid (found in sugar cane), lactic acid (found in sour milk), malic acid (found in apples), tartaric acid (found in grapes), and others," explains Australian Skin Clinics National Training Manager, Darlene O'Gara.