The African jungle has a knack for making humans who don't know each other engage in deep and meaningful conversations.
Just you, a bunch of other 'celebrities', and millions of Australians watching from the comfort of their living rooms.
Last night's episode of  I'm A Celebrity was no different – we heard from Bernard Tomic, the young, promising Australian tennis player with an attitude problem. And a foot in mouth problem.
Yes, the 25-year-old admits he does enjoy thinking about/making/counting his millions. But at what cost?
Speaking to his fellow I'm A Celebrity contestants on Monday night's episode, we got a glimpse of the kind of life Tomic's been leading since before he finished primary school. One of wealth and success, but also sacrifices.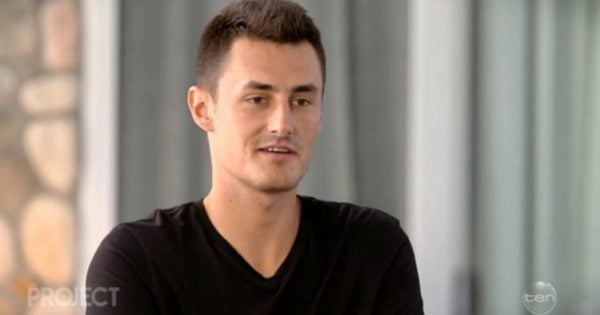 "You guys have got to remember that I didn't have a childhood, I didn't have a life since I was eight, nine-years-old. I didn't come from anything," Tomic told AFL premiership player, Josh Gibson, who made a point of challenging Tomic's attitude to tennis.
"I think people just don't realise that tennis is a very isolated sport, it's an individual sport — it's not soccer or basketball where you can rely on your teammates. Ever since I was young, I played for the love and respect and it just became a business since I was 17.