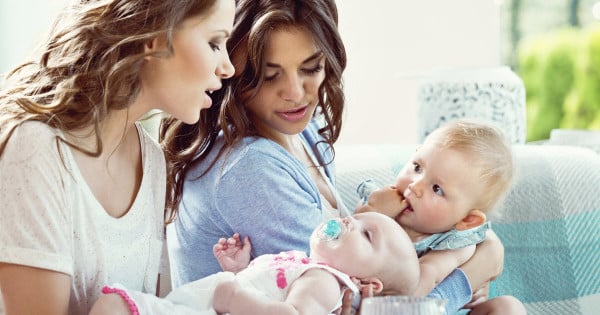 My seven-month-old daughter isn't the biggest fan of people. I'm worried that's my fault.
You see back when she was four-weeks-old, I quit my Mothers group. Before I get on to why this was a bad decision for her, let me explain why I ditched.
Back then (and even now) all I do is think, worry, over analyse and obsess over my baby girl (my first child). I worry whether she is developing well. I make sure she is hitting her milestones. I obsess over whether she's eating enough.
Within 10 minutes of my first Mothers group sit down, I very quickly realised that it had nothing to do with the mums. It was all about the babies. Thinking about the babies. Worrying over the babies. Over analysing everyone else's babies. Obsessing and comparing your baby to the baby next to them.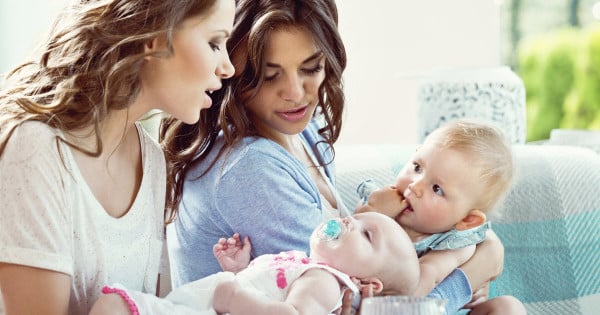 "I couldn't think of anything worse that thinking, worrying and obsessing about my baby (and other's) in a specified hour-long activity." Image via iStock.
I couldn't think of anything worse. I didn't want or need a specified hour-long activity that only exaggerated what I did the other 167 hours of the week.
So I quit. People cautioned me: "You might get lonely." "Maybe if you give it a bit longer you'll make friends."
I couldn't see it. The only thing we would have in common would be that our kid was born in the same month. I preferred my friends, the ones who I had a connection with outside of babies. The ones who gave me a break from obsessing about my baby.
Forward six months and here I am worrying I made the worst decision. Not for me. For my baby.
Chloe aged seven months. Image supplied.
You see, she isn't always the biggest fan of people (other than my husband and I). Sometimes, she checks them out and then after a couple of minutes decides that they are okay to be held by. Other times, she won't go near them without a melt down.