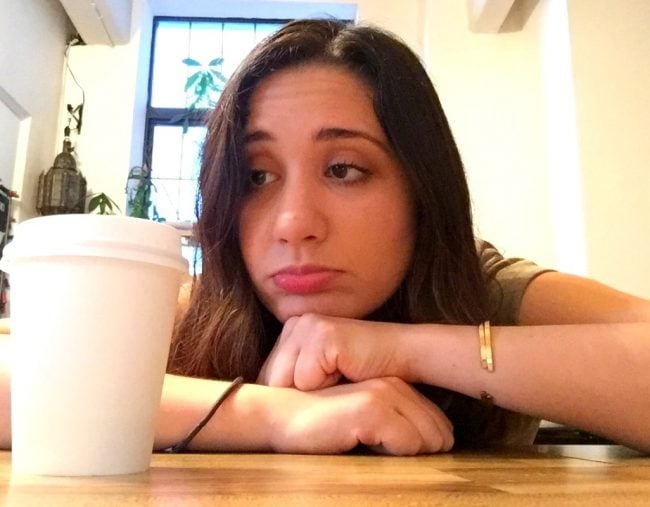 I am a big coffee fan. No, scratch that. I am a coffee addict. I drink it first thing in the morning, I drink it in the middle of the day and I drink it right after dinner.
Sometimes, when I'm hungry and can't think of a snack I'd like to eat, I'll just drink coffee. I love the smell, I love the boost it gives me, and I really, really love the taste.
A few weeks ago, though, I ran into a problem.
My daily java consumption wasn't sprucing me up like it normally did. My sleep patterns were off, and it became difficult for me to retain focus during the day. My first instinct was to, obviously, consume more coffee, but after some reflection, I thought I'd try a different approach.
I had noticed ads on Instagram and Facebook promoting these trendy-looking vitamins that were promising to help women with their energy levels and thought I'd take a closer look.
People were raving about how great they felt after regularly popping these pills, so I thought: "hey, maybe a multivitamin could stop me from feeling like a damn zombie?!"
Sadly the trendy Instagram vitamins I had spotted online were not available in Australia, but I was able to get an idea of which vitamins and supplements were best suited to what I needed (magnesium, iron and vitamin B12) from looking at the ingredients. From there I chose an option from the pharmacy which contained those.
Once I found a multivitamin I decided to try out a little experiment. I was going to completely cut out coffee and replace it with a daily vitamin.
To prep myself, I spoke with nutritionist Fiona Tuck about the impact coffee has on your system compared to energy-boosting supplements.

"No comparison really," she said.
Great start.
"The caffeine in coffee acts as a stimulant much the same way as adrenalin, stimulating the nervous system and helping us to feel mentally alert.
"Too much caffeine – some people are more sensitive to caffeine than others and can tolerate different amounts – can make us feel wired, overtaxing the nervous system leading to possible side effects such as hyperactivity, irritability and insomnia and then resulting in energy crashes."
Tuck went on to explain that "nutrients such as magnesium, Coenzyme Q10 and many of the B vitamins" are linked to energy production, but that the best way to get them is through food. She shared that long-term reliance on supplements could lead to imbalances in the body (which is why it's recommended you chat to a health professional before taking this stuff).
For this reason, I decided to keep my test to a week, which I hoped would help fill any gaps my diet was leaving.
Here's how it went… I'll be honest. I failed on day one.