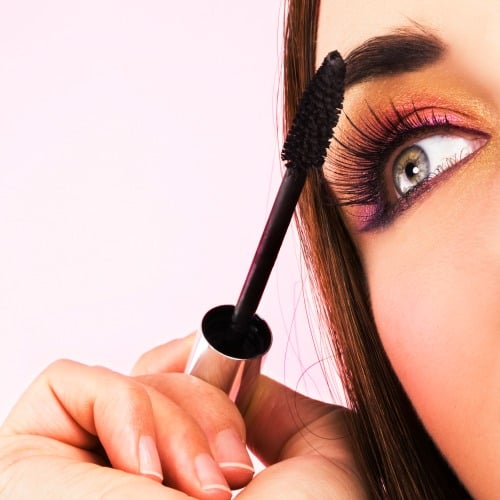 Image: supplied.
Rarely does a mascara's release garner so much attention. Lancome's Grandiose is the obvious exception, but there's one newbie that beauty editors worldwide are becoming obsessed with… Benefit's Roller Lash mascara.
It's from the brand that gave us They're Real, one of the world's best selling mascaras, so it's no surprise they've come up with another pearler.
RELATED: The 7 best mascaras for ugly criers
So why is it so good? Well, you can throw out your eyelash curler for a start. The "Hook 'n' Roll" brush grabs all those teeny tiny lashes and the "curve-setting formula" holds them in place for up to 12 hours.

I gave it a test run on my sad, eyelash extension-deprived lashes. As instructed I gently wiggled the wand from the base of my lashes to the tip, catching every teensy blonde pathetic excuse for an eyelash I now have.
It got immediate points for not flaking or smudging. After wearing it all day I didn't have any dark residue pervading my under eye area either (I'm an eye rubber) and my lashes were noticeably curlier than when I use my usual go-to, Max Factor's False Lash Effect.
At $38, this one is on the upper end of the mascara scale, but if you wear it everyday and are likely to finish the bottle before three months is up (when you're supposed to replace your mascara, though no one does) it's well worth the investment. For ditching the eyelash curler alone.
RELATED: A step-by-step guide to Sephora's Sydney store
HOW MUCH: $38.
FIND IT: At selected Myer, Sephora, Sydney Domestic and International airports, Melbourne International airport and Adore Beauty online.
ON COUNTER: 11th April 2015.
While we impatiently wait for the 11th to tick over, click through the gallery below for The Glow team's favourite lengthening mascaras.
The best lengthening mascaras