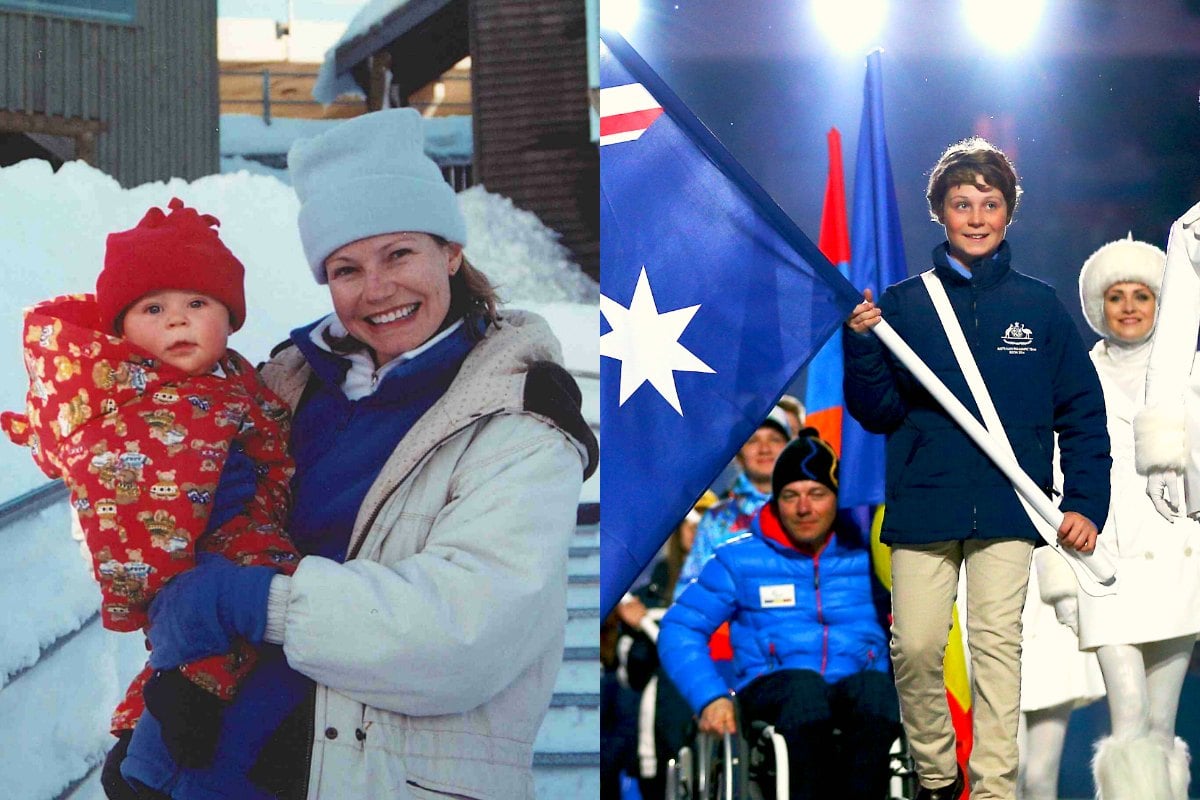 Melissa is the proud mother of the world's youngest Winter Paralympian, Ben Tudhope; an achievement she never thought possible when her only son was born.
"My daughters were four and two at the time, and I'd had textbook pregnancies with them," Melissa tells Mamamia.
"So when Ben didn't breastfeed well and was dribbling constantly, I knew something was wrong.
We chat to Ben in Mamamia's newest interactive podcast, That's Incredible, to discuss the amazing things his body can do. Post continues below.
"I had alarm bells going from almost day one. But, we were reassured many times that everything was fine; 'wait and see' is what we were told.
"Finally, at nine months of age, I noticed Ben had developed an unusual arm movement, and I insisted we needed further investigations."
Ben was eventually diagnosed with cerebral palsy (CP) – a congenital disorder of movement, muscle tone or posture – when he was one years old. Melissa explains that CP is basically "the brain not telling the muscles to work."
The potential cause of CP in Ben gutted Melissa.
"I was told Ben might have had a stroke in utero. We were devastated. They were really dark days."
To help understand what had happened, and was happening, to Ben, Melissa was tested, and made a discovery that deeply affected her as a mother.
"I was told that on my side of the family, we have a blood condition where we form blood clots more easily…that was good for me to find out so I can monitor my own health.
"But it was also perhaps the reason why Ben had a stroke before he was born, leading to the CP.
"I took it so personally – I felt sad as a mum that I didn't know I had this condition.
"There was definitely a grieving process."
But the Tudhopes were fighters, and they took Ben's diagnosis and gave him everything he needed to bring out the best in him.