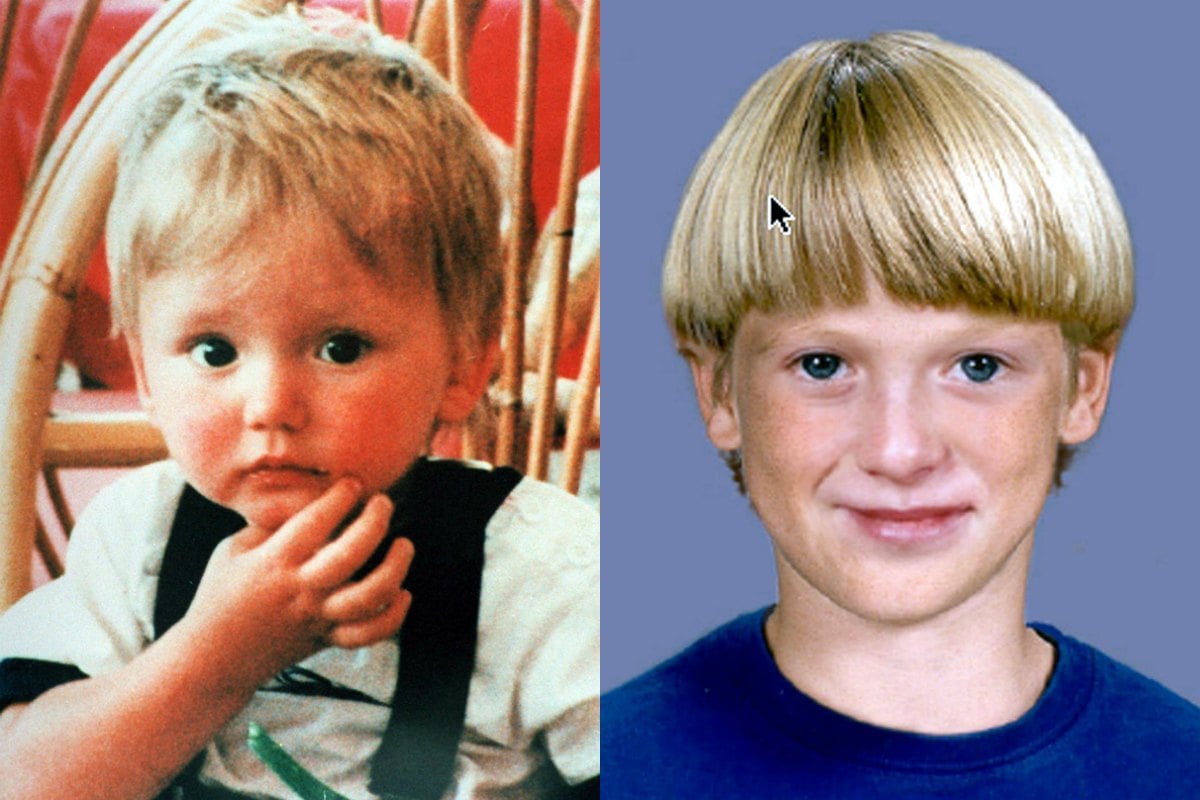 A golden-haired British child goes missing while with family in Europe. The initial investigation is bungled by local police, who suspect the family. Reported sightings continue for years, but the child is never found.
This could be the Madeleine McCann case, but it happened in 1991. The missing child is Ben Needham. If he were alive today, he'd be 29. His mother Kerry is still searching for him.
Ben disappeared from a farmhouse on the Greek island of Kos on July 24, 1991, when he was 21 months old. He was being looked after by his grandparents, Christine and Eddie, while Kerry was working at a local hotel.
The couple was having lunch with their teenage son Stephen, and Ben was running in and out of the house. Stephen left for a ride on his moped, and when Ben went quiet around the same time, Christine and Eddie thought Stephen had taken Ben for a ride, as he'd done before.
In fact, Ben had begged Stephen to take him on the moped, but Stephen had told him to go inside to his grandad. That was the last anyone ever saw of Ben.
It was several hours before Christine and Eddie tracked down Stephen and realised, to their horror, that Ben wasn't with him. They went to the police to report the little boy missing, and then broke the news to Kerry, who was still at the hotel.
A search began late in the day, but the Needhams felt the police weren't doing enough. At 3am, Eddie and Stephen stood at the port, peering into cars as they drove onto the ferry, wondering why no police officer was there with them. The following day, the police began interrogating the Needhams, convinced that one of them was behind the disappearance. Kerry was their number-one suspect.
"They banged their hands on the table," she later explained. "They shouted, 'Where is boy? How can you lose a baby? Why do you go to work? You must not love your child.'"
For two months, the Needhams stayed in Kos, searching for Ben, hearing stories about children being kidnapped and sold. They felt frustrated with the lack of help they were getting from the UK government. Eventually, overwhelmed with grief, they sold up and returned to the UK.
Kerry moved back in with Ben's father, Simon Ward, but mentally, she was struggling. She would get up in the night, hallucinating that Ben was there. She attempted suicide several times, and then got pregnant again, giving birth to a girl, Leighanna. Soon afterwards, Simon was sentenced to five years in jail for robbery. Kerry couldn't cope with looking after Leighanna, and when the little girl was two, Christine and Eddie took her in.
"I couldn't be anyone, only Ben Needham's mum," Kerry said. "But I couldn't be his mum because he wasn't there."