Disgraced former Nine Network reporter Ben McCormack has received a three-year good behaviour bond after pleading guilty to child abuse material offences.
The sentence, handed down in a Sydney court yesterday, came exactly eight months after police raided his home and workplace in April.
McCormack, 43, was then suspended from his role as a journalist on Nine's A Current Affair after he was charged with two counts of using a carriage service to transmit, publish or promote child abuse images, AAP reports.
Police found McCormack had been using the online name Oz4skinboi in conversations with an unnamed man that began in 2015.
He fantasised about young boys and their "perfect bodies" in the graphic chats, telling the other man he was a "total b loving pedo" and answering "Yep" when asked if he thought he would always "be a p".
McCormack pleaded guilty in September. Yesterday, in handing down the sentence, Judge Paul Conlon said the offences were at the "lowest end of the scale" and that McCormack had sought psychological help in the past.
"Well before he was ever charged he acknowledged the wrongness and inappropriateness of his conduct and he sought professional help," Conlon said, The Guardian reports.
"I am simply unable to conclude that the only appropriate sentence is one of imprisonment."
Conlon agreed with McCormack's psychiatrist Dr Michael Atherton who told the court he didn't believe McCormack posed a risk to young people.
"There has been no attempt to sexually exploit children and no grooming of any child to partake in child pornography," Conlon said in his sentencing.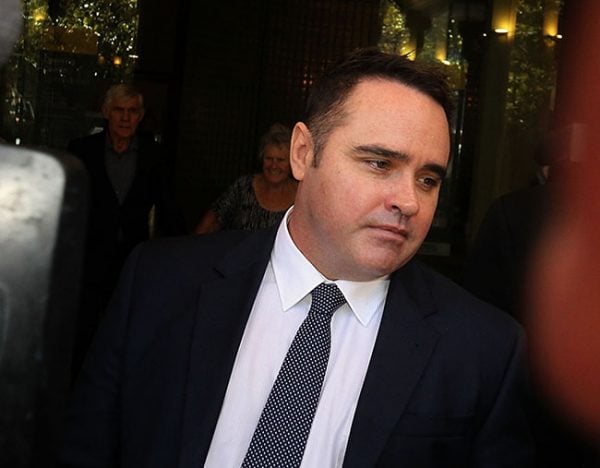 Throughout the saga, Channel Nine has been quiet. The network promised to report on the case like any other - and it did - but it provided no colour or context around what it was like to watch a colleague, a friend, come so undone for such an horrific crime.
Now, that's changed. And, following the verdict last night, A Current Affair presenter Tracy Grimshaw issued a statement. A real statement on behalf of the network and those who thought they knew him.