Ice cream has long been a summer favourite for Aussies, but sadly not everyone is able to enjoy.
"What about us?" the poor bloody lactose intolerant cried. "Us too," chimed in the vegans.
Finally, Ben & Jerry's has answered they're prayers, releasing their Ben & Jerry's Non-Dairy range in Australia.
That's right. Now vegans, the lactose intolerant and no dietary requirement folks can enjoy Ben & Jerry's together, how they should.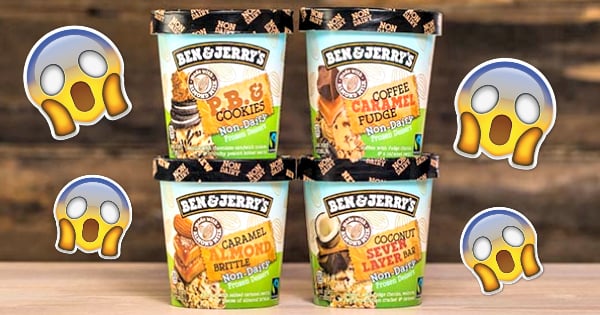 The range, which is made from almonds, is vegan and fair trade certified, and comes in four flavours which claim to be so good, you won't even notice they're not the original.
There's Peanut Butter and Cookies, Caramel Almond Brittle, Coffee Caramel Fudge, and for the adventurous, Coconut Seven Layer Bar, which honestly sounds like the Godzilla of ice creams.
As they put it themselves, it's Ben & Jerry's, just without the cow.
So if you're a long-suffering lactose intolerant or vegan, RUN to your nearest 7/11, Hoyts or Ben & Jerry's store to stock up before people with no dietary requirements steal this from you like they did soy milk and sorbet.