Ben Fordham has come to the defence of Today host Karl Stefanovic, who is currently on leave amid reports his divorce has been finalised.
The Channel 9 reporter and 2GB host on Sunday tweeted that he would be standing in for Stefanovic, who he said is taking "a well earned rest".
On Monday, some viewers were frustrated over the popular anchor's absence – with one tweeting "part time doesn't cut it".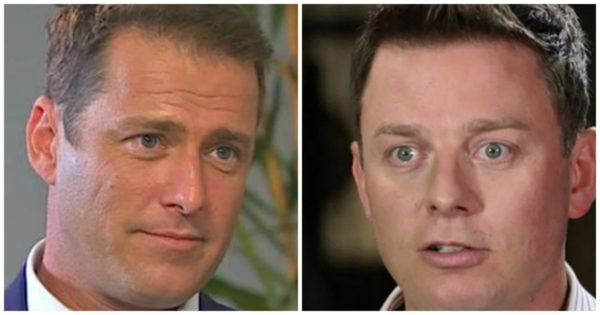 But Fordham has told News Limited that any questions about the 42-year-old's work ethic are "ridiculous".
"I wish people would leave him alone because his family is going through a tough time and he's still showing up for work at 5.30 every day. He deserves a break from the alarm clock, and when he has one he often ends up on assignment for 60 Minutes anyway," Fordham said. "Give the bloke a break."
According to reports by News Limited, Stefanovic's divorce from wife of 21 years Cassandra Thorburn was finalised last week, and she and their three children - aged 17, 11 and 10 - are preparing to move out of the family's home in Lindfield on Sydney's upper north shore.
The couple's split was announced in November, three months before Stefanovic went public with his new relationship with shoe designer Jasmine Yarbrough, 33.
Do you think Today viewers are being too tough? Tell us in the comments below.