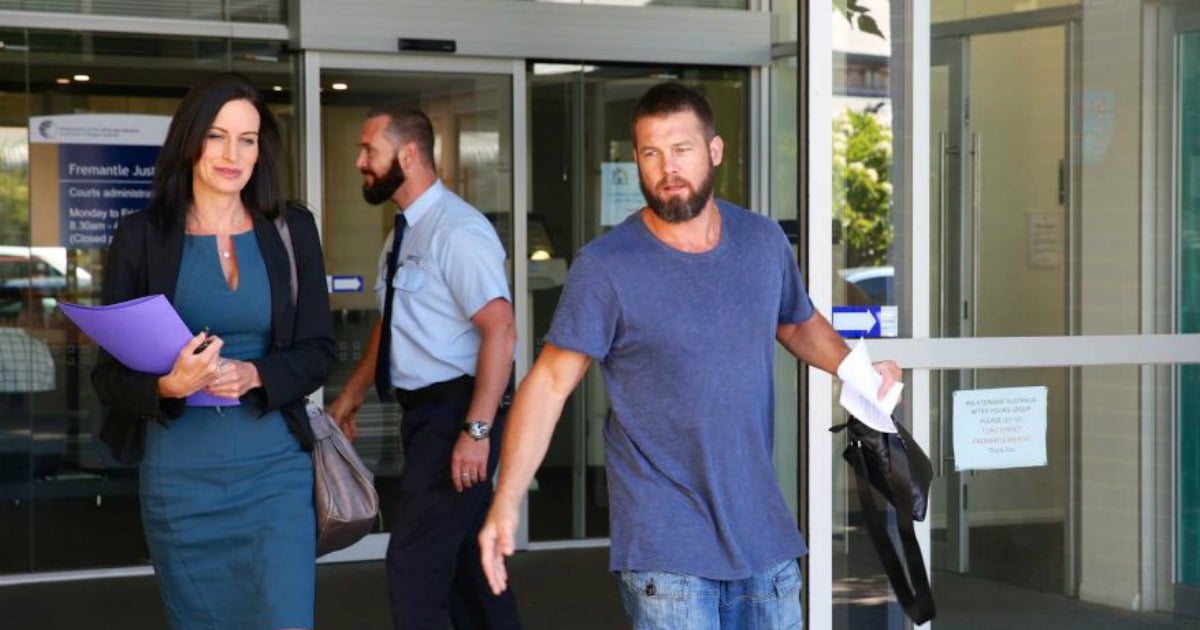 Brownlow medallist Ben Cousins has been given a 12-month prison term for aggravated stalking and drug offences after a magistrate refused a request for a suspended sentence so he could enter rehabilitation.
Cousins, 38, has already spent more than a month behind bars after being arrested in February at a home in the southern Perth suburb of Melville.
He was charged with 11 offences, including breaching an RVO and the aggravated stalking of his former partner and the mother of his children, and was later refused bail in court.
Cousins' lawyer had asked for his sentence to be suspended so he could attend an intensive community-based rehabilitation program, but the magistrate refused the request.
He was handed a 12-month prison term and will eligible for parole after six months, minus the time he has already served in jail.
Cousins was also fined a total of $2,400 for possessing eight grams of methylamphetamine and a smoking implement and for driving without a licence, after being deemed unfit to drive under the mental health act.
Speaking outside court, his lawyer Michael Tudori said the chance to enter drug rehabilitation had been "pulled away" from Cousins.
"It is disappointing, especially when Ben has made that decision to go to rehabilitation, but you know, Ben's doing okay," Mr Tudori said.
"It's the first time that I've seen Ben in a long time that he's very clear thinking, his mental health is very stable and it's a shame that the opportunity's missed for him to go into residential rehab."
Mr Tudori said they would consider whether to appeal the sentence.
It caps a remarkable fall from grace for the former AFL star, who won the game's highest individual honour, the Brownlow Medal, in 2005 before helping lead the West Coast Eagles to the 2006 premiership.