Content warning: This post deals with themes of domestic violence.
The nation has witnessed former AFL star Ben Cousins' meteoric rise to pro athlete level fame, and subsequent downfall to the life of a criminal drug addict.
While the 38-year-old serves a one-year prison sentence on 11 charges including drugs, violence and stalking, and breaching a violence restraining order, his former partner and mother of his children Maylea Tinecheff has spoken to Channel Seven's Sunday Night.
And it appears their relationship – which endured some of the football player's most troubled years – was more fraught than ever imagined.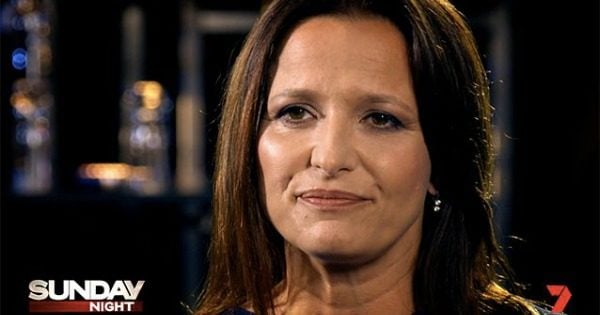 At one stage, both Cousins and Tinecheff, 45, were using ice.
When the duo had children of their own, Tinecheff believed her partner would get clean. While she saw the birth of their son Bobby and daughter Angelique was "motivation" to give the drug away, Ben had other plans.
"You need to want to change. You need to want that change. And I wanted that change for a long time. And, um...he doesn't want to change," Tinecheff said.
"I pleaded with him for a long time."
And while the beauty technician said she will "always love" the father of her children, she also shared he became domestically violent - alluding that Cousins struck her multiple times, on multiple occasions - under the influence.