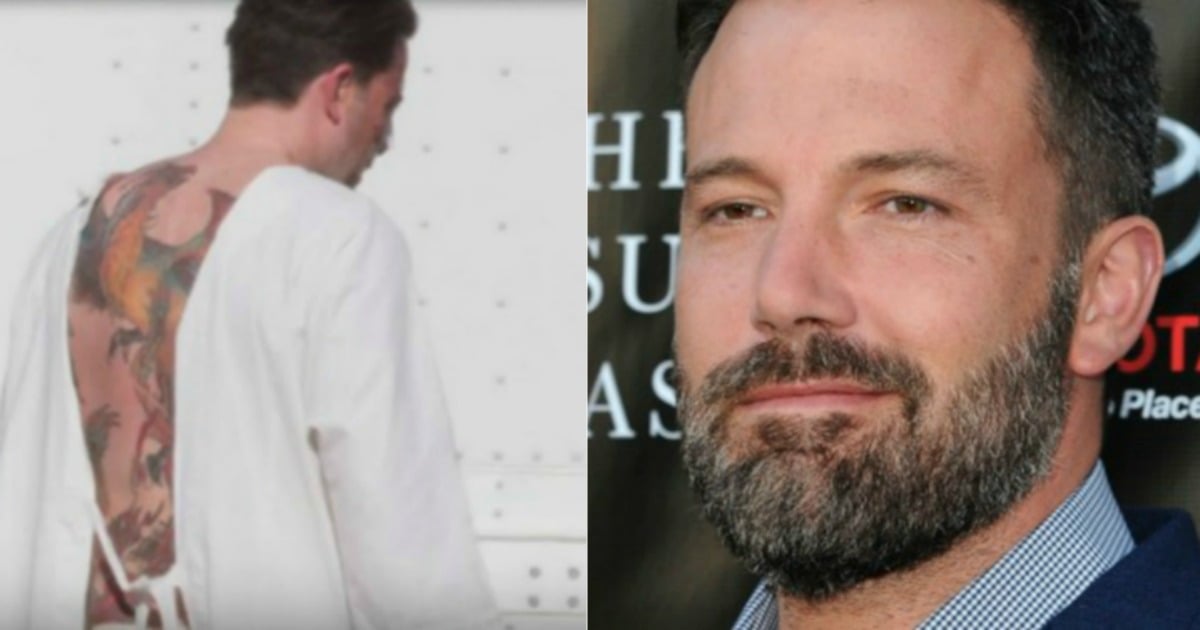 Stop press: the world's worst celebrity tattoo has been confirmed as a fake.
Okay, that's a lie. The worst celebrity tattoo to date is still definitely Cheryl Fernandez-Versini's rose covered bum. But still, the recent sighting of Ben Affleck's tattoo — where his back was playing host to a colourful phoenix — was pretty bad.
But thankfully, Affleck has confirmed that the colourful creation, which was caught on film by paparazzi back in December and spanned the better part of the 43-year-old's back, was just a requirement for an upcoming film and not a new addition to his body.
When questioned about the tattoo during a recent press interview for his upcoming film, Batman v Superman: Dawn of Justice, Affleck told interviewer Mario Lopez the tattoo was not there to stay.
"Fake. For a movie," he said.
"I actually do have a number of tattoos," he continued. "But I try to have them in places where you don't have to do a lot of cover up. They get sort of addictive, tattoos, after a while."
And while it's not known what Affleck's other tattoos are, his exes feelings about them are definitely clear.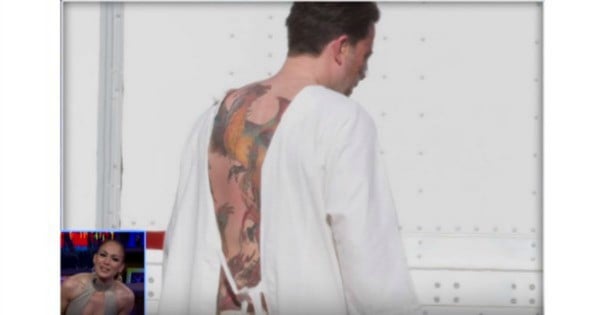 Before coming out and confirming the work as a fake, Affleck's ex-wife Jennifer Garner commented "bless his heart" during a Vanity Fair interview.
"Am I the ashes?" she continued joking. "I take umbrage. I refuse to be the ashes."
Affleck's former fiancé Jennifer Lopez also weighed in on the tattoo, calling it "awful" on Watch What Happens Live.
"His tattoos have too many colours, they shouldn't be so colouful, you know what I mean?" she told host Andy Cohen.
"They should be, like, cooler." Preach Jen, preach.
The film, Live By Night, requiring the defiling of Affleck's back is due for release in 2017 and tells the story of a group of individuals involved in organised crime during the prohibition era.
Superman v Batman: Dawn of Justice hits Australian cinemas later this week.