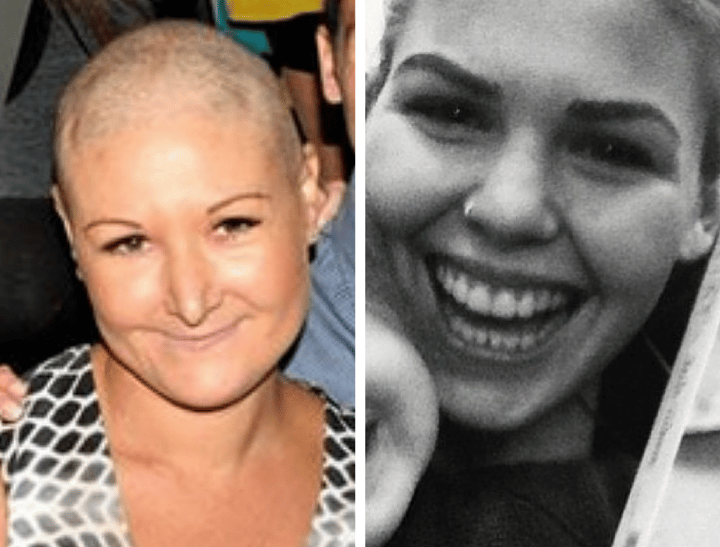 Racked with the pain of chemo, Kylie Willey faced the biggest decision of her life.
Kylie was undergoing treatment for an aggressive and debilitating lymphoma when she heard about Belle Gibson from a friend. Her friend excitedly told her that Belle had healed her own cancer using alternative therapies and healthy eating. Kylie checked out The Whole Pantry app and looked through Belle's Instagram pictures.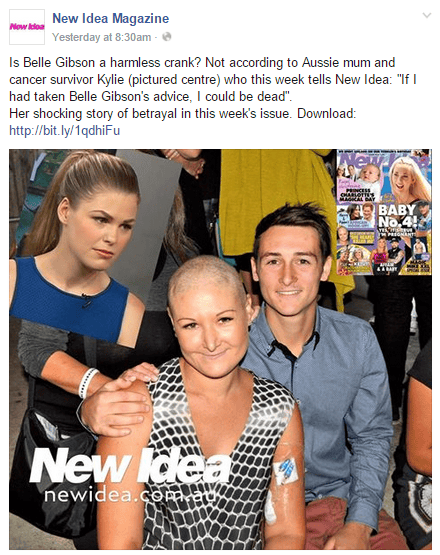 "She looked amazing! So beautiful, healthy – all by refusing chemo," Kylie told New Idea. Kylie, who had lost her hair, contracted pneumonia and developed a blood clot in her lung, was inspired. She immediately bought Belle's book, The Whole Pantry, and downloaded her app.
Related: "Dear Belle Gibson, I'd like my $3.49 back."
Once she immersed herself in Belle's world, Kylie says she felt like a failure. She thought she'd made a mistake by undertaking chemo, like somehow she might have been sucked to a 'Big Pharma' conspiracy. She decided to live like Belle and reject her treatment.
Belle Gibson's claims all seemed so appealing (post continues after gallery):