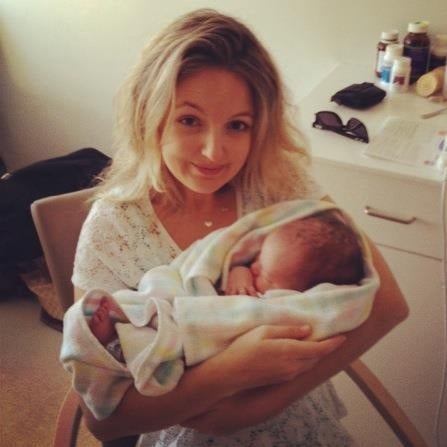 By KATE LEAVER (AKA Aunty Katie)
Making a teeny-tiny human is the greatest thing your brother/sister ever did. They didn't do it for you, obviously. But sometimes, in a perfect moment with your niece/nephew on your lap, it feels like maybe they kind-of did.
When my nephew, Charlie, puts his little hand in mine, the whole world makes sense. His existence is joy.
ANY OTHER AUNTIES AND UNCLES OUT THERE KNOW WHAT I'M SAYIN'?
Here's why having a nephew or niece is the best.
1. You didn't realise you could fall in love with another human this fast.
Also, you didn't know that humans really came this small. Look at those toes! They're not real toes! They can't be real toes!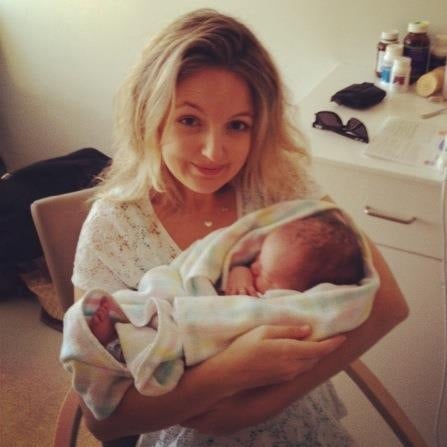 Me with my nephew Charlie, the day he arrived.
2. You develop a totally new appreciation for nap time.
And how much your sanity depends on getting enough sleep.