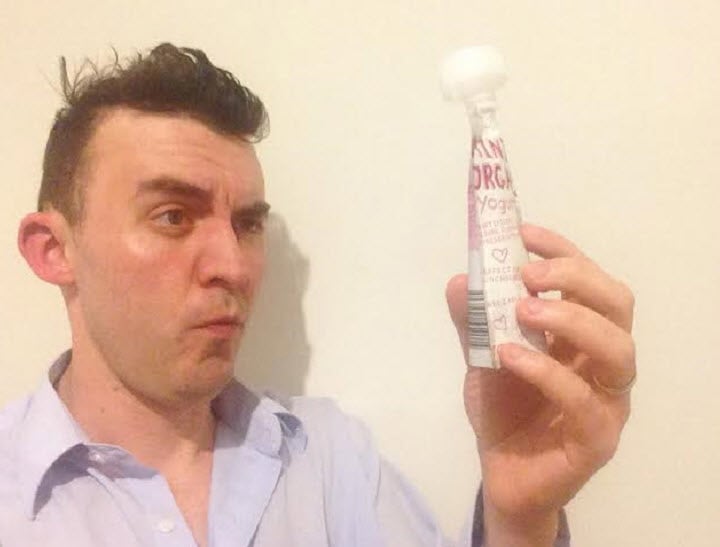 We all have grand ideas as to how we're going to raise our kids. I think deep down we want to raise our children kind of differently to our friends and parents. Put our own stamp on child-raising. A lot of these ideas sound great, but the day-to-day of keeping a kid happy and healthy can be a bit of a shock to the system. Like a job, you've got to sometimes just get to the end of the day and eat half a tub of ice cream/drink bottle of wine. I should tell you that I actually said most of the statements below before our daughter was born. And yes, I realise that I'm a complete moron and I was completely wrong.
If you're a 'Future Parent' I think you'll find out the truth. If you're an 'Actual Parent' you'll (hopefully) have a laugh and say 'amen':
Future Parent: "I'm never going to let my child watch TV."
Actual parent: "Good luck with that one when your kid wakes up at 4:30am for third day in a row and you feel like you've got the hangover of the century, despite the fact that you're too tired to even thinking about smashing a bottle of wine. A re-run of Thunderbirds is a godsend while your kid chows down on a bottle of milk."
Future parent: "My baby will never eat junk food."
Actual Parent: "Yeah, I know where you're coming from with this one. It sounds great in theory, like communism, because everyone wants kids to be healthy. But tell me, what are you going to do when your kid wakes up screaming while you're in the Honda CRV and you just realised that you forgot to pack the Babybel cheese in the travel bag? You'll be driving through the 'golden arches' to buy your kid just about everything on the menu and you'll be thanking your lucky stars that drive-thru exists."
Future parent: "My perspective on everything has changed (despite the fact my baby hasn't been born)."
Actual parent: "I get why expectant mothers say this, because they have a baby cooking away in their tummy, but I was perplexed when an expectant father I know was telling me this. Dude, your life hasn't actually changed yet. You can go to the pub with your mates, get hammered, sleep-in til midday and roam around for a bacon & egg roll and a coffee the size of a rubbish bin. You don't have to get up at 6am to clothe and feed a that is yelling like a really angry UK soccer fan. Your life hasn't changed yet, but it will, oh yes it will."