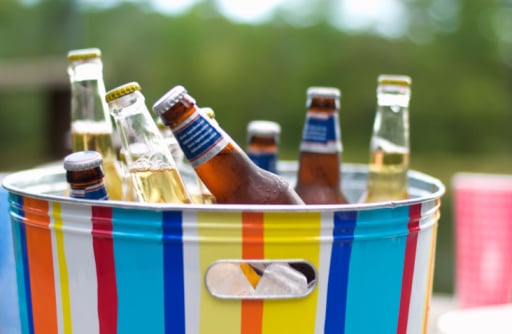 The art of pairing beer and food, or 'beer gastronomy' has been well and truly discovered by those within the growing craft beer bubble.
It's great to see it now making its into way to the mainstream! Whilst most of us can recite the "red wine – red meat, white wine – white meat" mantra, the idea of pairing a fine brew together with a main meal, or even dessert can be baffling.
Wine is so elegant, beer so bloating… it's these misconceptions that have held beer back for so long. Thankfully, beer is shedding its blokey overcoat and revealing its more delicate and sophisticated demeanor. What is fast becoming the catchphrase for beer gastronomy… the beergustation experience, is infiltrating its way into bars and restaurants far and wide.
Just as an FYI, you should know that this post is sponsored by Lion. But all opinions expressed by the author are 100% authentic and written in their own words.