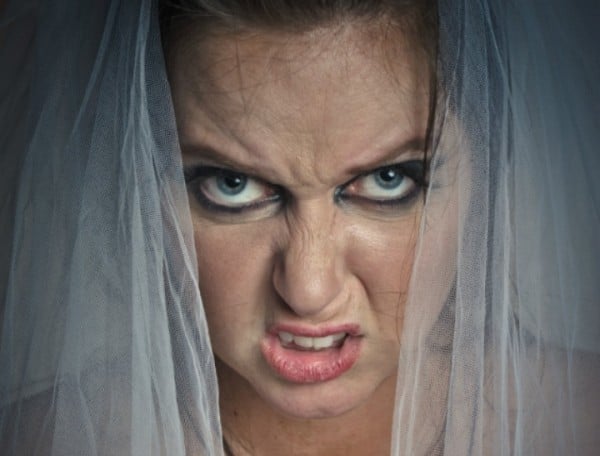 Let's face it. The build-up and day of a wedding is one of the most stressful scenarios a woman will encounter in her life. There's something about organising every detail of a day which really tests the character of a person. There's a lot of stress and pressure involved to pull together a wedding that is as magical as you imagined.
Take it from me, no matter how exceptionally detailed you are, there're three certain things in life. You will pay taxes. You will not get out alive. And no matter what, something is going to go wrong on your wedding day.
When it does you have two ways it usually goes. You realise it's not the end of the world and move on from whatever has happened and enjoy the rest of your day. Or you become a bridezilla, turn on anyone in your destructive path and make a right spectacle of yourself in front of all your nearest and dearest.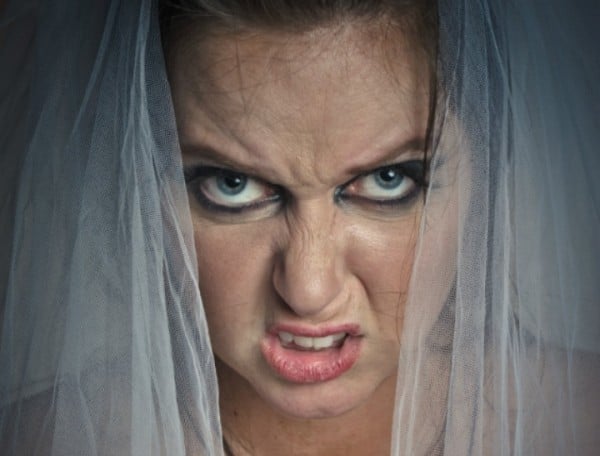 Most people prefer option one because one day isn't worth causing drama with family or friends or upsetting your partner to the point of no return. But remaining calm in a world full of wedding chaos with all the feels of the day is difficult.
To help you out, here is a definitive guide of how not to become a bridezilla on your wedding day. You're welcome.
1. Firstly and obviously, most importantly – remember there's alcohol.
As the great Frank Sinatra said (or possibly Dean Martin. Google's a little unreliable on the exact source. Go home Google, you're drunk!) "I feel sorry for people who don't drink, they wake up in the morning and that's the best they are going to feel all day."
Well, I'll cheers to that!
So your monster mother-in-law showed up in white, Uncle Barry is touching your female guests inappropriately and your maid of dishonour has gone rogue with one of the groomsmen. You could throw a massive tantrum like a three-year-old missing their favourite toy or you can throw down a flute of champagne instead and calm the truck down. Have two if you are really bordering on bridal meltdown.
WATCH the Best of Bridezillas below. Post continues after video...