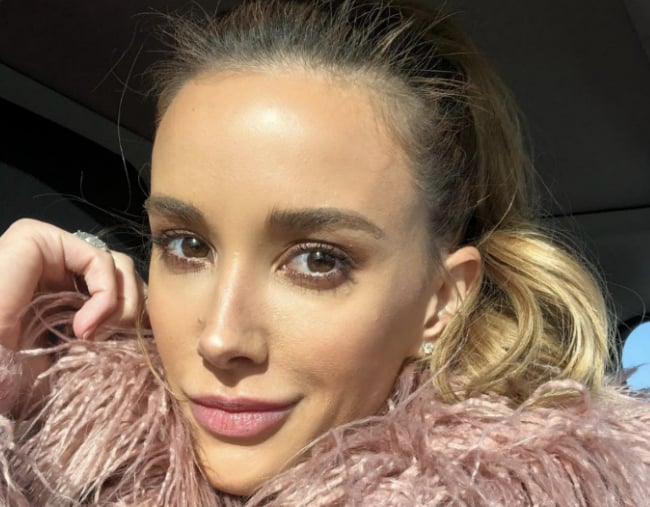 Radio and television presenter Bec Judd has shared a sweet throwback picture from her teenage days and, like any other blast-from-the-past pictures we all have at home, she looks unrecognisable.
The 35-year-old said the picture was taken when she was 15, and features her wearing braces, as well as celebrity posters in the background.
"Just packing up our house and found this," the mum-of-four wrote on the photo, which she posted to her Instagram stories.
"I mean, no wonder I got all the fellas when I was 15," she joked.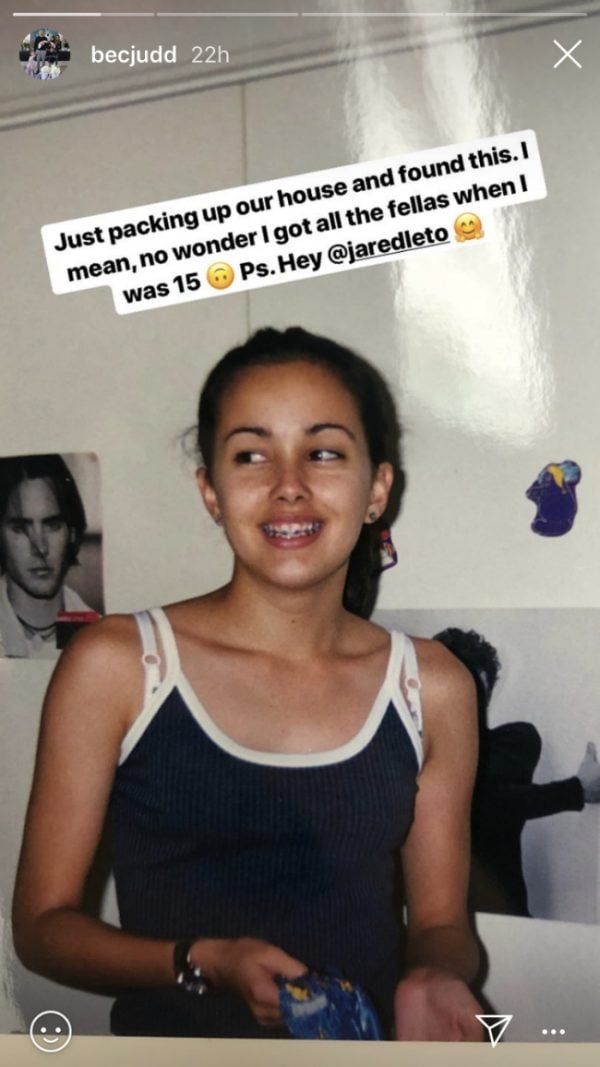 "Ps. Hey @jaredleto" she said at the end, referencing the black-and-white poster of actor Jared Leto hanging up on her wall.
Judd is a mum to four children, Oscar, six, Billie, three, and twin boys Tom and Darcy, one, and is the recently published author of The Baby Bible.
She recently opened up to Mamamia about her experience when she first became a mum to son Oscar, explaining that going from a life of freedom as an adult, to one that's tied to someone who is completely dependent on you, can be a struggle.
"Just grieving your old life. From the shock from giving birth, to bringing home your baby, it's so weird, and strange, it's like an outer body experience bringing this baby home."
Judd admitted that she felt more overwhelmed than anything else after she gave birth to her first son.
"I honestly did find going from zero to one harder than going from two to four because I knew nothing, and as a perfectionist, not knowing what I was doing really rocked me to the core."
You can listen to Bec Judd as she shares the honest piece of information she wishes she'd been told as a new mum in the podcast below. 
Want to hear to more? Subscribe to This Glorious Mess.