1. Bec Judd accidentally tried to kiss a footy player that was not her husband.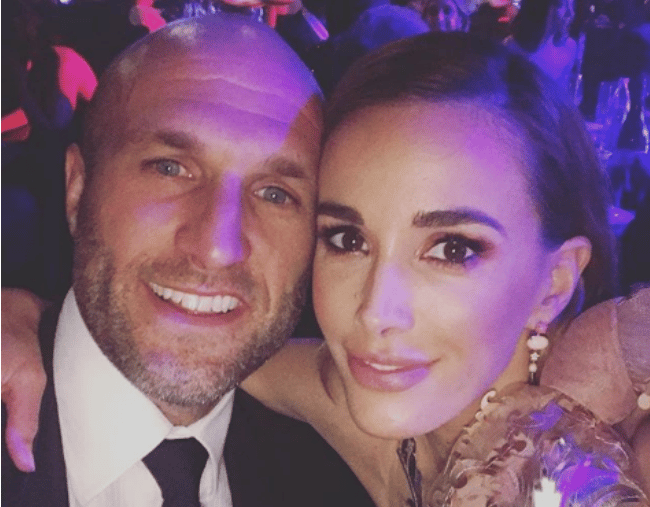 Oops. Everyone's favourite ultra perfect flawless model/mum/WAG/fairy ball gown dress guru admitted that, once, she tried to plant a big one on the wrong guy.
Speaking on the KIIS's the 3pm Pickup, Bec explained the completely legit reason behind why she tried to kiss Sydney Swans player Jarrad McVeigh at the 2010 Brownlow.
"I just looked for the egg head and was like, 'there he is!' And I went up to him and I put my arm around him and was like "hey babe," and he looked at me with this look on his face like, "get the f**k off me!'" she said.
Dontcha hate it when that happens?
"And I looked up and I was like, 'oh my god, I'm so sorry, I thought you were Chris, the same head!' 'I couldn't even talk."
Luckily, she had a good laugh about it with Jarrad's partner Clementine when they talked about it afterwards.
2. Kim Kardashian is firing people left, right and centre according to all the sources.
You know when you just really need a good ol' fashioned spring clean? People reckon newly blonde Kim Kardashian is doing one. With people.
Totally legitimate and credible 'sources' told Page Six that Kim's dumped her longtime personal assistant Stephanie Shepherd who, in addition to featuring in a good whack of Instagram pics of all the Kardashian sisters, is the COO of her company Kardashian West Brands since coming on board in 2013.
It's thought that maybe Kim's more than a little bit peeved that Shepherd acted out of her own free will and spoke to Refinery 29 about doing Kim's laundry and some details about the Paris robbery.
To add unconfirmed insult to speculative injury, Page Six reckons Kim's also sacked her publicist Ina Treciokas, who also joined the clan in 2013.
Maybe it's something about that year that's giving Kim bad juju.
Listen: Mia, Jessie and Rachel discuss Kim Kardashian's body dysmorphia.

3. Michelle Bridges shows us inside her 'uninterrupted and unstylised' fridge. It's looks exactly like what you think it looks like.
Everyone's hardcore exercise alter ego of their dreams Michelle Bridges eats healthy food. We know this. Yet, we still need to see her fridge. Obviously.
The fitness empire queen revealed the glorious unfiltered insides of her fridge on Instagram.
Importantly, she clarifies it's 100 per cent real.
"Ok....it's not always the tidiest but it's everything we need and healthy for us!  This is a 100% uninterrupted unstylised photo of my fridge, I have not done anything to make it look uber Chic (clearly!) It's real. It's us! ☺️#100%real."
Also importantly, commenters have noticed one thing: why no tupperware for the broccoli?
"You should keep your brocolli in a container @mishbridges it releases some kind of gas that makes the rest of your veggies go off quicker! They won't go off as quick in a container," one user wrote.
Perhaps more importantly, this: "Hope there's at least one bottle of wine in the door."
4. One of the Victoria's Secret angels is retiring at the hideously old age of 36.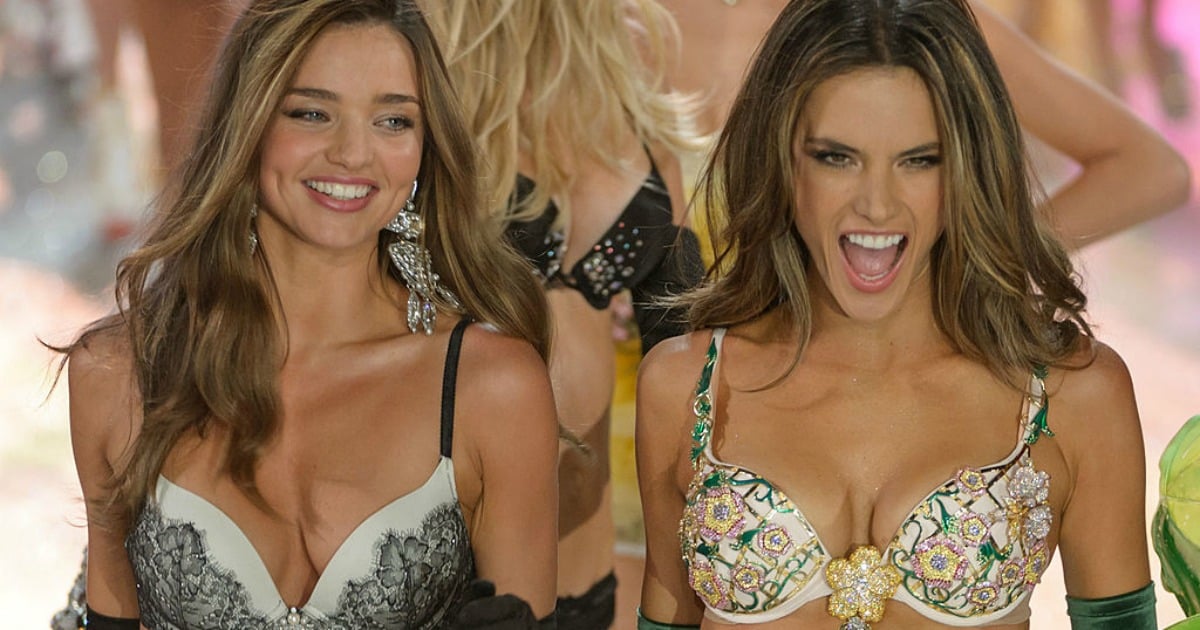 Supermodel Alessandra Ambrosio has walked her last Victoria's Secret show as an angel.
Yep, the mum-of-two has officially retired from walking the catwalk in lingerie at the ripe old age of 36 - ever so slightly younger than your average retirement age from say, teaching.
But before we accuse VS of ageism or forcing the Brazilian born model out, word from Entertainment Tonight is that Ambrosio has left the runway to focus on her acting career and swimwear line.
In case you missed it, Ambrosio starred in 2015 Daddy's Home as Mark Wahlberg love interest Karen and has returned for the sequel Daddy's Home 2, which is in cinemas now.
5. Jennifer Lawrence just got piercingly real about how it felt to have her private photos hacked.
When a hacker shared private, nude photos of actress Jennifer Lawrence online in 2014, making them publicly available for anyone to see, she felt just about as awful as you might expect.
"I feel like I got gangbanged by the f--king planet. There was not one person in the world that is not capable of seeing these intimate photos of me," the 27-year-old told The Hollywood Reporter's Awards Chatter podcast.

"When the hacking thing happened — it was so unbelievably violating that you can't even put into words. I think that I am still actually processing."
It's exactly that kind of fierce, unfiltered honesty we expect from the Oscar-winner, who also clearly explained why she chose not to pursue any civil legal action, such as suing Apple.
"None of that was going to bring me peace and none of that was going to bring my nude body back to me and Nick [Holt], the person they were intended for."