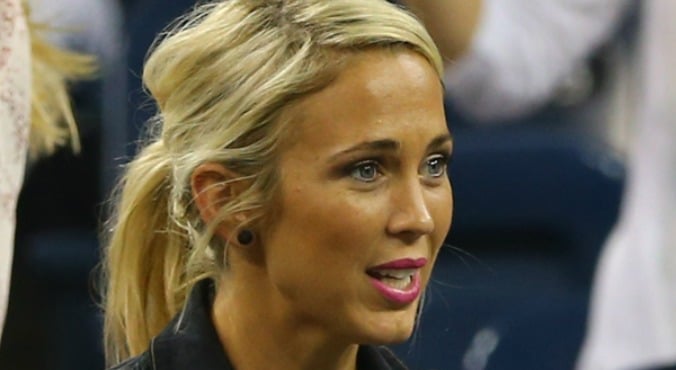 Image: Is Bec transitioning back to blonde? (Getty)
Certified (well, certified by us, anyway) colour chameleon Bec Hewitt has gone and changed her hair again.
You may remember that back in November, we had a sudden urge to visually document the various transformations the 31-year-old's hair has undergone. Having transitioned from blonde to brown and every shade in between, you can't accuse Bec – or 'Hayley', to longtime Home and Away fans – of being complacent with her salon visits.
23 times Bec Hewitt changed her hair colour.
By our calculation, this is the 24th time the former actress, singer (remember this?) and Dancing With the Stars winner mixed things up in recent years.
Bec was photographed courtside at her husband Lleyton Hewitt's Fast4 tennis match against Roger Federer yesterday. Last time we saw her, the mum of three (very cute kids, we might add) was rocking a deep chocolate brown shade at the Newcombe Medal, and now she's lightened it up with some lovely blonde highlights.
23 times Bec Hewitt changed her hair
Is Mrs Hewitt beginning the process of going back to blonde? Or is this just a summery update to her brunette looks? We shall see. Either way, it looks beautiful.
Hair inspiration: 23 gorgeous shades of brown to show to your colourist
On the topic of exciting celebrity hair transformations, we've got a whole gallery of them for you to click though while your boss isn't looking. You're welcome.
Who's got great hair right now?