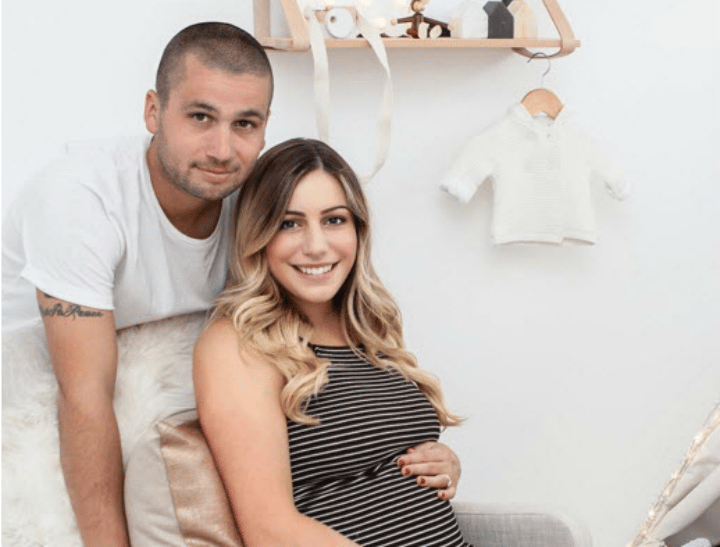 After suffering from a miscarriage three years ago, Bec and George Douros celebrated the birth of their son, Archie on October 30 this year.
The Block stars are overjoyed with the new addition to their family, but it wasn't all smooth sailing when Bec went in to labour.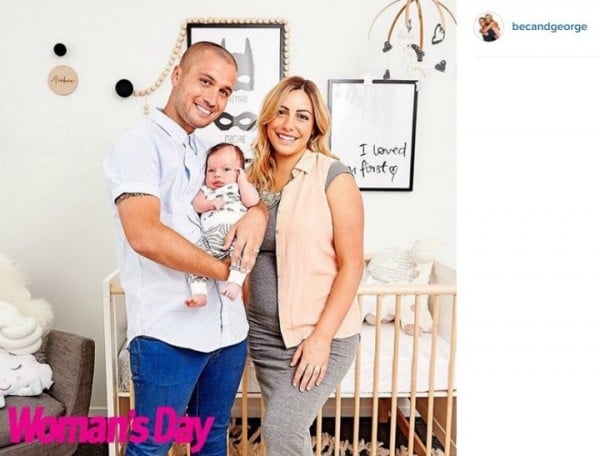 The new mum has opened up about how her birth experience was quite a scary and traumatic one.
"I was in and out of consciousness. It was really scary, traumatic and incredibly overwhelming," she told Woman's Day.
As Bec's son was facing her spine and unable to turn around to the right position on his own, the 29-year-old explained that she ended up having a difficult 18 hour labour.
"I had to have a caesarean. But I started feeling really sick, and once they pulled him out, I was bleeding profusely and they couldn't stop it," she said.