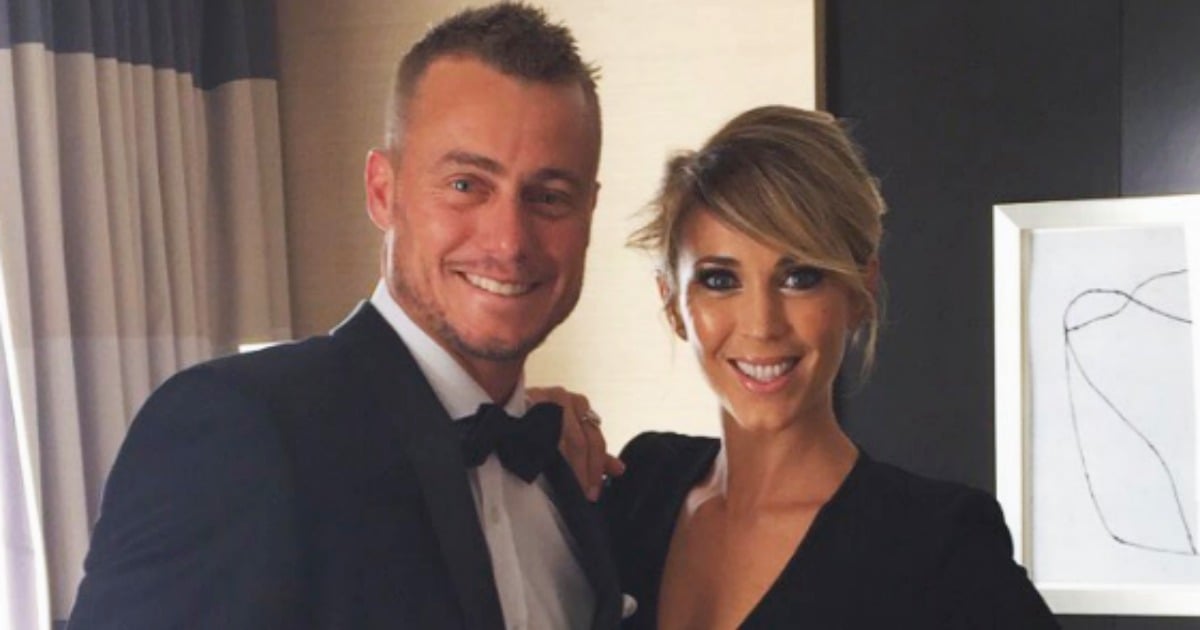 In case you missed it, Bec and Lleyton Hewitt's kids are all grown up. Specifically, they're all grown up models.
Proud mum Bec, 32, posted pics of her eldest children – son Cruz, seven, and Mia, 10, modelling the Spring line for 'Pavement' to her Instagram account today. Adding in the hashtag #firstfashionshoot, Bec told her 67,000 followers she's "loving Mia's style".
While it looks like Bec and Lleyton's youngest, five-year-old Ava, didn't take part in the shoot, big brother Cruz looks comfortable in his new modelling gig. (Just quietly, does anyone think he's the spitting image of dad? Because we think he's the spitting image.)
Since Lleyton retired from professional tennis in January, the family of five has settled into a quieter life in their $15 million Port Phillip Bay pad in Melbourne. Their lavish penthouse has panoramic views of the city, an indoor pool, a kitchen with stone benchtops, eight-car garage and the master bedroom boasts views of the bay.
Undoubtedly, the couple will be enjoying their time out of the limelight, given the slew of trashy (and unfounded) tabloid gossip that trailed them for years.
The kids have recently been enrolled in local schools in the area, and according to New Idea, Bec's keen to sign them up for sporting and drama activities close by.
One of our favourite Hewitt family moments…