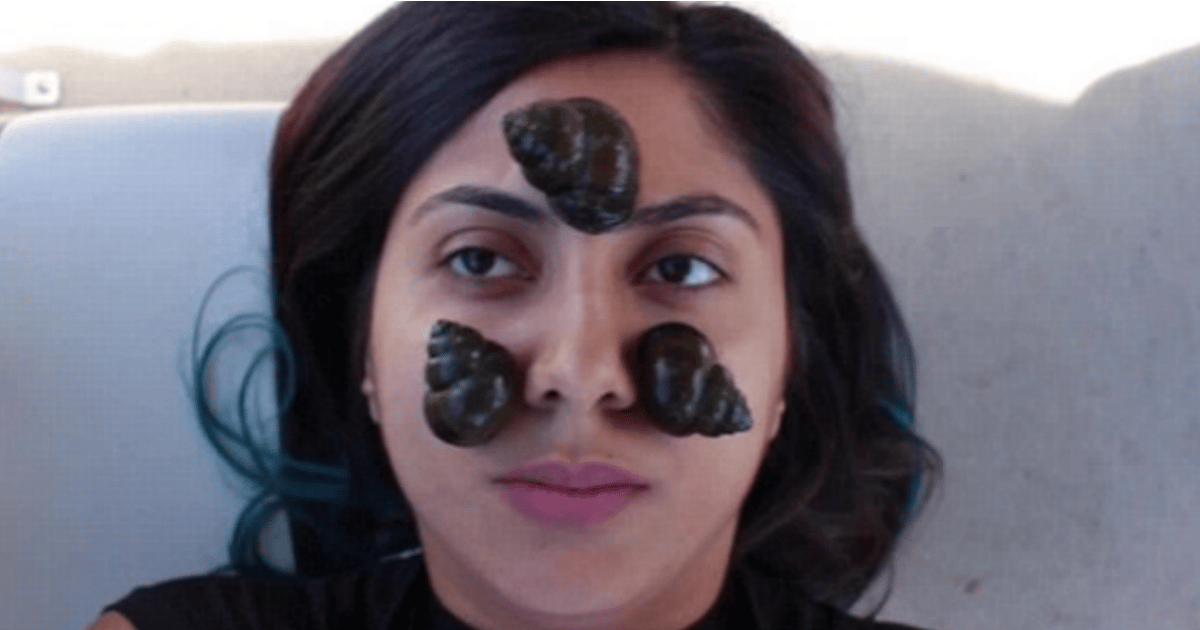 Here's something you may or may not have already known: apparently, luxury skincare brands have been using "snail serum" in their products for a few years.
Snail serum is said to reduce wrinkles, eliminate scars and dark spots, and make skin "plumper", and brands like Napoleon Perdis and Immunocologie have jumped on board.
I'll give you a second to run to your bathroom cabinet and throw every skincare product you own in the bin in disgust.
Done?
Good.
If it wasn't bad enough that companies are sneaking snails onto our faces in their expensive creams (excuse me while I vomit), one price-conscious beauty blogger  has decided to take snail face care to the next level.
Yep, the blogger "OliveSkinBeauty" caught "wild" snails from her garden and let them crawl on her face.