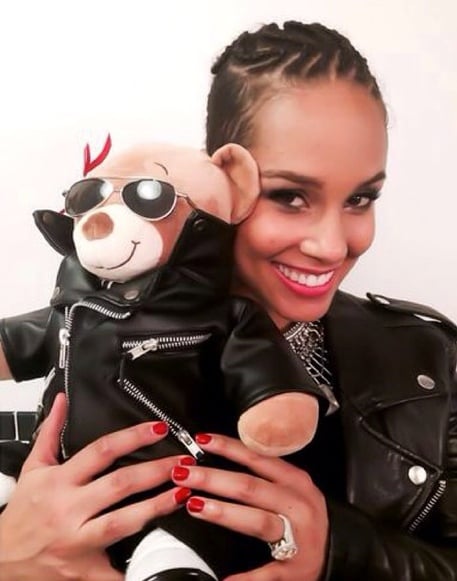 We couldn't end 2014 without at least one more baby announcement, could we?
Alicia Keys, 33-year-old goddess with the voice of an angel, has welcomed a  new baby into the world.
And she announced it the only way you can announce an exciting life event these days: by putting it on social media.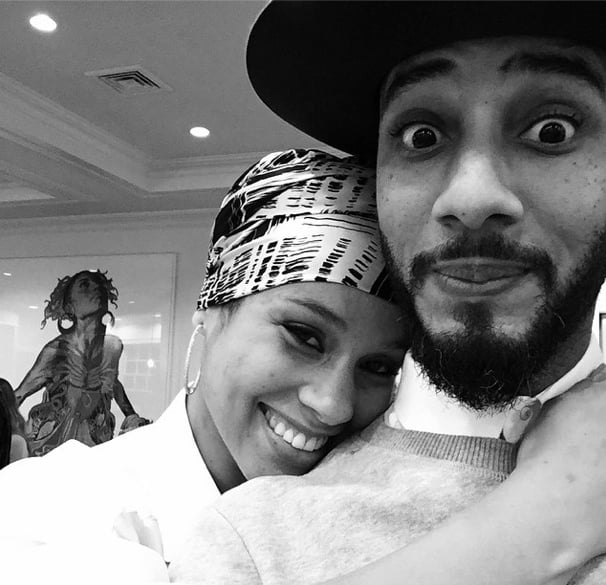 Alicia and Swizz. Image via Instagram.
Alicia and her husband, 36-year-old music producer Swizz Beatz, posted a beautiful photo of their new baby's foot prints on Instagram.
She captioned the photo, "The joy of joy is joy! It's a boy!"
Their new bub was born on the 27th of December in the early hours of the morning, weighing in at just over six pounds.